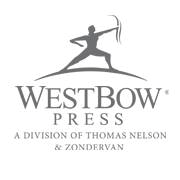 BLOOMINGTON, Ind. (PRWEB) March 17, 2015
WestBow Press, the supported self-publishing services provider of Thomas Nelson and Zondervan, launched earlier this week its new Lighthouse Recognition Program, intended to recognize those titles which have sold at least 1,500 copies, in either print or electronic format, in the retail channel. The program is offered to any WestBow Press author whose title reaches that sales milestone.
"Not every WestBow Press author comes to us with the goal of building retail success, but for those who do, the exclusive benefits of the Lighthouse program offer additional distribution options and online publicity to support the authors' ongoing selling efforts," said Pete Nikolai, publisher of WestBow Press.
Titles awarded Lighthouse recognition receive a number of benefits from WestBow Press, such as preferential online bookstore placement and other online support. The most exclusive reward these titles receive, however, is placement into HarperCollins Christian Publishing's internal distribution channel and placement on their FaithGateway retail website. While all WestBow titles receive worldwide distribution through recognized distributors such as Ingram and Baker & Taylor, the addition of HarperCollins Christian Publishing's distribution adds even greater access to Christian retail book market.
WestBow Press expects to offer invitations to the program not more than three times per year, with the first recipients to be announced in summer 2015. For more information about the Lighthouse recognition program, please visit
http://www.westbowpress.com/WhyWestBowPress/LighthouseRecognitionProgram.aspx.
To learn more about WestBow Press' supported self-publishing services, please visit http://www.westbowpress.com or call 1-866-928-1240. For the latest WestBow Press news, follow @WestBowPress on Twitter and like us on Facebook at http://www.facebook.com/WestBowPress.
###
About WestBow Press:
WestBow Press is the strategic, supported self-publishing alliance between HarperCollins Christian Publishing and Author Solutions, LLC — the world leader in supported self-publishing. Titles published through WestBow Press are evaluated for sales potential and considered for publication through Thomas Nelson and Zondervan. For more information, visit westbowpress.com or call (866)-928-1240. For WestBow Press news, click "Like" at facebook.com/WestBowPress and follow @westbowpress on Twitter.