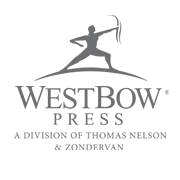 BLOOMINGTON, Ind. (PRWEB) January 23, 2015
WestBow Press announced last week the winners of the 2014 New Look Writing Contest. "The Stone of Ebenezer" by Susan Van Vokenburgh was selected as the grand-prize winner.
WestBow's first-ever New Look Writing Contest was promoted through the BookLook Bloggers book review program and received more than 80 manuscript submissions. Judges of the contest found the novel "The Stone of Ebenezer" to be a sweeping saga of loss and revenge set in the days of the last judge of Israel. Nations clash over the course of the novel, and two men fighting on opposite sides must overcome their pasts and reconcile the conflicts of their faiths. "The Stone of Ebenezer" is Susan Van Vokenburgh's second book. Her debut title, "Silent Resolve and the God Who Let Me Down," was published with WestBow Press in 2012.
In addition to a grand-prize winner, WestBow Press selected first- and second-place winners whose manuscripts were examples of new, creative Christian voices.
Anna Schaeffer's "All of This" took home the first-place title, and Franella Smith's "Like Apples on Trees" earned second place. To learn more about these prize-winning stories, please visit http://www.westbowpress.com/newlook/winners.aspx.
As the grand-prize winner, "The Stone of Ebenezer" will be placed in the BookLook Bloggers program, which provides select copies of Thomas Nelson, Zondervan, and WestBow Press titles to qualified bloggers for free, in return for book reviews. Schaeffer and Smith will receive free publishing packages from WestBow Press.
To learn more about WestBow Press' supported self-publishing services, please visit http://www.westbowpress.com or call 1-866-928-1240. For the latest WestBow Press news, follow @WestBowPress on Twitter and like us on Facebook at http://www.facebook.com/WestBowPress.
###
About WestBow Press:
WestBow Press is the strategic, supported self-publishing alliance between HarperCollins Christian Publishing and Author Solutions, LLC—the world leader in supported self-publishing. Titles published through WestBow Press are evaluated for sales potential and considered for publication through Thomas Nelson and Zondervan. For more information, visit westbowpress.com or call (866)-928-1240. For WestBow Press news, click "Like" on facebook.com/WestBowPress and follow @westbowpress on Twitter.
About HarperCollins Christian Publishing:
The world's leading Christian publisher, HarperCollins Christian Publishing Inc., comprises both Thomas Nelson and Zondervan publishing groups in addition to Olive Tree Bible Software. The company produces bestselling Bibles, inspirational books, academic resources and curriculum, and audio and digital content for the Christian market space. It is also home to BibleGateway.com, the world's largest Christian website, and FaithGateway.com, an online community dedicated to helping people grow in their faith. HarperCollins Christian Publishing is headquartered in Nashville, TN, with additional offices in the U.S., Mexico, and Brazil. For more information, visit http://www.HarperCollinsChristian.com