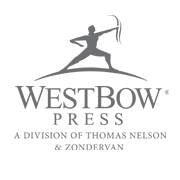 BLOOMINGTON, Ind. (PRWEB) January 19, 2015
WestBow Press, the supported self-publishing services provider of Thomas Nelson and Zondervan, is pleased to announce that Thomas Nelson has acquired three self-published titles from Chaim Bentorah's Hebrew Word Study series. These works, along with new unpublished content, will serve as the basis of a new 90-day devotional titled "Hebrew Word Study for Today."
"My mission has been to feed a growing hunger among believers to study the biblical languages in order to gain deeper insight into the heart of God," Bentorah commented. "Study of this type results in greater intimacy with Jesus, and I'm pleased that Thomas Nelson will be helping me spread a deeper knowledge of the Word of God to a wider audience of readers."
The acquisition of Bentorah's works represents the latest in a string of pickups of WestBow Press titles by traditional Christian publishers. Unique in this instance is the acquisition of multiple titles from a single author for the purpose of creating a comprehensive work.
"Through his teaching and extensive body of published works, Bentorah has established himself as a leader in teaching the Bible in Hebrew," said Pete Nikolai, WestBow Press publisher. "We're pleased to be able to present to our readers a compilation of these teachings in a single, accessible 90-day devotional."
Thomas Nelson plans to release "Hebrew Word Study for Today" in paperback and popular digital formats in September 2015.
To learn more about WestBow Press' supported self-publishing services, please visit http://www.westbowpress.com or call 1-866-928-1240.
###
About WestBow Press:
WestBow Press is the strategic, supported self-publishing alliance between HarperCollins Christian Publishing and Author Solutions, LLC—the world leader in supported self-publishing. Titles published through WestBow Press are evaluated for sales potential and considered for publication through Thomas Nelson and Zondervan. For more information, visit westbowpress.com or call (866)-928-1240. For WestBow Press news, click "Like" at facebook.com/WestBowPress and follow @westbowpress on Twitter.
About Thomas Nelson:
Thomas Nelson publishers is a world leading provider of Christian content and has been providing readers with quality inspirational product for more than 200 years. As part of HarperCollins Christian Publishing Inc., the publishing group provides multiple formats of award-winning Bibles, books, gift books, cookbooks, curriculum and digital content, with distribution of its products in more than 100 countries. Thomas Nelson, is headquartered in Nashville, TN. For additional information visit http://www.thomasnelson.com