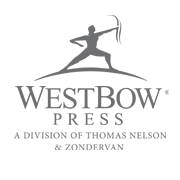 BLOOMINGTON, Ind. (PRWEB) September 17, 2015
WestBow Press, the supported self-publishing services provider of Thomas Nelson and Zondervan, announced Thursday that Christian publisher Thomas Nelson has acquired "Daniel Revisited: Discovering the Four Mideast Signs Leading to the Antichrist" (ISBN: 978-1490815138, WestBow Press, January 2014) by Mark Davidson.
"I am honored and thankful to God that Thomas Nelson has acquired my book," Davidson commented. "The Signpost message of Daniel Revisited will now reach a wider audience. I am excited about the potential for more people to connect the dots in their minds, to see how the prophecies of Daniel 7 and 8 apply to the here and now, mesh astonishingly with events in the Middle East, and point to Christ's coming."
In "Daniel Revisited," Davidson makes the case that the book of Daniel reveals clues to the end times, beginning with the premise that the Bible states that the Antichrist will be Muslim. Davidson looks anew at old assumptions about prophetic Scripture, and using his study of relevant history and perspective of today's current events, concludes there are parallels with ancient prophecies of Daniel.
"'Daniel Revisited' has drawn a lot of attention and book sales. It's a book we've had our eye on for a while, and we are pleased to add it to the Thomas Nelson list," said Pete Nikolai, publisher of WestBow Press.
Thomas Nelson plans to rerelease "Daniel Revisited" in paperback and popular digital formats in December 2015.
To learn more about WestBow Press' supported self-publishing services, please visit http://www.westbowpress.com or call 1-866-928-1240.
###
About WestBow Press:
WestBow Press is the strategic, supported self-publishing alliance between HarperCollins Christian Publishing and Author Solutions, LLC — the world leader in supported self-publishing. Titles published through WestBow Press are evaluated for sales potential and considered for publication through Thomas Nelson and Zondervan. For more information, visit westbowpress.com or call (866)-928-1240. For the latest news, Like WestBow Press on Facebook, and follow @westbowpress on Twitter.
About Thomas Nelson:
Thomas Nelson publishers is a world leading provider of Christian content and has been providing readers with quality inspirational product for more than 200 years. As part of HarperCollins Christian Publishing Inc., the publishing group provides multiple formats of award-winning Bibles, books, gift books, cookbooks, curriculum and digital content, with distribution of its products in more than 100 countries. Thomas Nelson, is headquartered in Nashville, TN. For additional information visit http://www.thomasnelson.com.