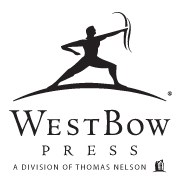 It's hard to describe how I felt when the first copy of 'Mirror Images' arrived. Seeing my book in print for the first time was an amazing experience.
BLOOMINGTON, Ind. (PRWEB) August 05, 2013
WestBow Press, the self-publishing division of the world's largest Christian publisher, Thomas Nelson, Inc., has released for sale "Mirror Images" by Laurie Norlander, the winning title from the 2012 Women of Faith Writing Contest. The novel is available in hardcover, paperback and in popular eBook formats.
"I want to thank Thomas Nelson, WestBow Press, and Women of Faith for providing me with this incredible opportunity," Norlander said. "It's hard to describe how I felt when the first copy of 'Mirror Images' arrived. Seeing my book in print for the first time was an amazing experience. The design team did a terrific job, and I couldn't be more thrilled with the high-quality, professional result. WestBow Press has helped me achieve my dream of becoming a published author. I can't wait to see where the journey leads!"
"Mirror Images" tells the story of the internal struggles of Maddy, who while stranded in a small town stumbles across evidence that her ex-boyfriend Nic may have killed his brother; whose death was assumed to be a suicide. Against the backdrop of small-town politics and a personal struggle with doubt, Maddy finds herself tangled in a web of danger and betrayal. When a second tragedy occurs, how far will she go to unmask the killer?
A riveting romantic suspense novel, woven with insights on friendship, forgiveness, and the power of faith, Norlander's debut novel was chosen by a panel of Thomas Nelson and Women of Faith representatives. First-time authors, like Norlander, accounted for a large number of the authors who submitted manuscripts.
"Laurie's success epitomizes the mission of the Women of Faith Writing Contest and WestBow Press," said Pete Nikolai, director of WestBow Press publishing services for Thomas Nelson. "Without these expanded publishing platforms, it's unlikely 'Mirror Images' would have been published, depriving readers the opportunity to discover this exceptional new author and her work."
Copies of 'Mirror Images' are available through the WestBow Press online bookstore at http://bookstore.westbowpress.com/Products/SKU-000651746/Mirror-Images.aspx.
Details on the 2013 Women of Faith Writing Contest will be available later this summer. For more information or to begin self-publishing with WestBow Press, visit: http://www.westbowpress.com. For the latest, like us on Facebook at http://www.facebook.com/WestBowPress and follow us @WestBowPress on Twitter.
###
About WestBow Press:
WestBow Press is a strategic self-publishing alliance between Thomas Nelson publishers and Author Solutions, LLC — the world leader in indie book publishing. Titles published through WestBow Press are evaluated for sales potential and considered for publication through Thomas Nelson, part of HarperCollins Christian Publishing. Thomas Nelson is a leading provider of Christian content. For more information, visit westbowpress.com or call (866)-928-1240. For more information about Thomas Nelson, please visit thomasnelson.com.