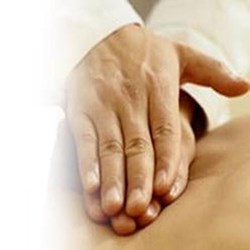 Elan Wellness Center Announces More Affordable Westchase Health Care Provider Rates
Tampa, FL (PRWEB) October 15, 2013
Dr. Christine Rogers, the practicing chiropractor at Elan Wellness Center stresses how much pain can be relieved by manual manipulation and makes a great alternative to taking medication.
Instead of using pharmacological protocols, a chiropractic clinic uses several techniques to relieve pain, "A broad range of techniques are used to locate, analyze and gently correct vertebral misalignments in the spine. Chiropractors may use manual adjustment, electrical muscular stimulation, ultrasound or massage. But they never use pharmaceutical drugs or invasive surgery. Chiropractic is a natural method of healing that stimulates the body's communication system to work more effectively to initiate, control and coordinate the various functions of the cells, organs and systems of the body," explains the Palmer College of Chiropractic care.
The Westchase health care provider also states that continuing research shows the benefits of holistic treatments as there are no side effects. Unlike medication, which can cause discomfort, chiropractic care continues to show more benefits in clinic trials.
Chiropractic care continually demonstrates its effectiveness in relieving all kinds of pain, "The research about chiropractic care is growing. According to the Annals of Internal Medicine, recent studies show that spinal manipulative therapy performed by a chiropractor, along with exercise, relieves neck pain more effectively than medication. Furthermore, the Journal of Manipulative and Physiological Therapeutics reported that an integrated approach to health care -- including chiropractic care -- results in a 51.8 percent reduction in pharmaceutical costs and 43 percent fewer hospital admissions," Fox News reports.
Elan Wellness Center states that it uses the latest techniques and has the most advanced equipment available to health care providers in the Tampa Bay area. The center also provides massage therapy, which can relieve stress and help ease everyday pain.
For more information about this Westchase health care provider, please visit Elan Wellness Center at 11329 Countryway Blvd, Tampa, FL 33626, or phone (813) 855 - 0001 to make an appointment with Dr. Christine Rogers. Information about the chiropractic clinic and its chiropractor is also available online at Elan Wellness Center.com. New patients are urged to call for appointments for this Westchase health care provider.