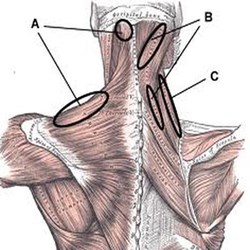 Westchase Neck Injury Chiropractor is Now Offering the Newest Advanced Care Treatments for Injury and Chronic Pain, Courtesy of Elan Wellness Center
Tampa, FL (PRWEB) December 18, 2013
People in the Tampa Bay area suffering from injuries and chronic pain can visit this Westchase neck injury chiropractor for effective relief. Using the most state of the art technology, this car accident chiropractic care employs a device emitting what's known as cold laser therapy, a protocol which does not require hospital admission and is a simple procedure.
"Cold laser therapy is a non-invasive procedure, meaning that it does not require a surgical incision. This means that there is no prolonged recovery time. Laser therapy also does not involve taking any medications, and many patients prefer to avoid taking medications. Studies have so far found that cold laser therapy does not have serious side effects when used properly by a doctor," explains Spine Health.com.
Patients are spared the hassle of having to check into a hospital and do not have to take prescription medication, which can be habit forming and cause unpleasant or uncomfortable side effects which only serve to exaggerate a patient's condition.
This Tampa chiropractor clinic puts its patients first, and its use of cold laser therapy has proven one of the most effective technologies for relief of back and neck pain, "...The treatment stimulates the cytochrome oxidase enzyme in the cells' mitochondria. This is actually one of the key discoveries in the whole science of laser therapy. Specifically, injured cells are targeted because damaged cells are more readily accepting of photons of light, whereas healthy cells don't need this extra energy," explains Dr. Mercola.
Chiropractic care uses physical adjustments, and targeted manipulations to focus effectively on the cause of a patient's pain, unlike medications, which are temporary relief that do not actually cure the condition, but artificially prolong it.
For more information about this Florida Westchase community located chiropractor, please visit Elan Wellness Center at 11329 Countryway Blvd, Tampa, FL 33626, or phone (813) 855 - 0001 to make an appointment with Dr. Christine Rogers. Information about car accident chiropractic treatment and personal injury rehabilitation treatment is also available online at ElanWellnessCenter.com. New patients may fill out their initial patient information paperwork online before their first appointments for faster services with this health care provider.