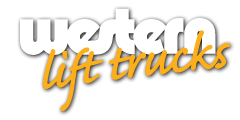 Caterpillar Fork Lift Trucks
Wiltshire, UK (PRWEB) September 17, 2013
Melksham-based Western Lift Trucks have been sharing some of their trade secrets on a brand new webpage (found at http://www.forklifttrucks.biz/refurbished_gallery.asp) to help customers better understand the work that goes into refurbished forklift trucks before they are made available once again for sale or hire.
Refurbished fork trucks serve several important purposes, helping to reduce the amount of machinery sent to recycling facilities or, worse, to landfill sites, keeping a plentiful supply of trusted, high-quality vehicles accessible to industry, and helping to reduce the costs associated with replacing an old, worn-out forklift with like-for-like.
Each refurbished forklift truck undergoes a systematic clean-and-repair process, including stages like:

Replacing any worn-out parts that cannot be restored to good working order;
Carefully cleaning excess dirt and grime from parts that are being retained;
Fully reconditioning and lubricating the engine and any moving parts.
The process of refurbishing a forklift truck requires excellent levels of mechanical knowledge and understanding, as well as a high capacity for patience, as bringing the intricate component parts back to their best can be time-consuming and labour-intensive.
Company spokesman Lee Hawkins said: "Refurbished forklift trucks extend the lifespan of trusted machinery and ensure a good supply of vehicles at affordable prices for clients. Reconditioning existing equipment is good for budgets and good for the environment, too.
"We put a great deal of pride into our refurbished forklifts, honouring the original craftsmanship that went into creating them, and bringing them back to full working order with as many of their original parts as possible. This ensures that, at all times, Western Lift Trucks have a good selection of reconditioned forklift trucks available."
The full procedure of bringing an old forklift truck back to as-new working order is intricate and time-consuming, but Western Lift Trucks do it so their clients don't have to.
With an extensive range of fully reconditioned forklifts available to choose from at any given time, customers interested in obtaining some high-quality machinery that's been brought back to its best should visit the Western Lift Trucks website, which offers a gallery of the refurbishment process and photographs of many of the latest reconditioned models.
About Western Lift Trucks
Western Lift Trucks specialise in all forms of lifting equipment for sale and rent, with an extensive range of forklift trucks that have been refurbished on site. To see the latest makes and models available, visit http://www.forklifttrucks.biz.