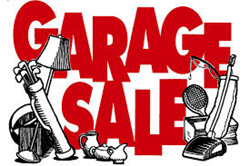 Launch-day for the website was wildly successful
Westfield, IN (PRWEB) August 16, 2014
The purpose of WestfieldBargains.com is threefold. Firstly, it serves as something of an "online garage sale", so to speak. The second goal of the Westfield Bargains site is to provide a virtual locale through which bargain hunters can stay on top of garage sale action in their local area. Finally, patrons are invited to list their upcoming garage sale for free on this website.
After an impressive day one of online activity, Westfield Bargains hopes to continue adding to its base of users via press releases and offline marketing. Its entrepreneurial proprietors have high hopes in the ultimate success of the business, staking confidence in the ubiquity of garage sales and the service this website provides thereby.
Regarding items sold through WestfieldBargains.com, pricing will generally be lower than competing online product simply because its owners do not rely on large margins from sale. Instead, their revenue is advertisement-driven, which allows them to sell everything at bargain price levels.
Here is the website link: http://westfieldbargains.com