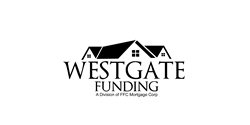 Commenting on Miller's addition, Doug Reilly, president of FFC Mortgage Corp., said, "We are very happy to have John and his team as the newest members of FFC. This young and dynamic team will lead our growth in the area."
Franklin, Tennessee (PRWEB) December 15, 2014
FFC Mortgage Corp. Hires John Miller as Regional Vice-President and Announces Expansion into Tennessee
FFC Mortgage Corporation, a New York based lender founded in 1987, announced today the hire of John Miller as regional vice-president for the newly acquired Tennessee division. Miller's Nashville-based team, dba Westgate Funding, is the newest branch of FFC Mortgage Corp. Miller will focus on growth and management of his current location, as well as recruiting branches and top-tier loan officers throughout the region.
Commenting on Miller's addition, Doug Reilly, president of FFC Mortgage Corp., said, "We are very happy to have John and his team as the newest members of FFC. This young and dynamic team will lead our growth in the area."
"I'm happy to be a part of FFC and to bring my team to an organization focused on growth with a personal touch," said Miller. "I'm confident we will be the newest success story for FFC."
Miller is the founder and former CEO of Malcap Mortgage, an Inc. 500 company from 2007 to 2011, which was sold to Reilly's Home Lending Source in 2011. Awarded "Entrepreneur of the Year" for 2010 by the Nashville City Paper, Miller brings experience with him in all aspects of sales, management, marketing, and start-ups. He and his team are located in Nashville, TN, where they will continue to offer exceptional service to their local community.
About FFC Mortgage Corporation
FFC Mortgage Corporation is a privately held mortgage lender originating agency and non-agency residential mortgage loans through a network of branch locations in ten states. With twenty-seven years of proven staying power, FFC has earned a strong and trusted reputation in the markets it serves. FFC's dedication to customer service, technology and operational excellence have positioned the company as a leading provider of home loans in today's changing markets.