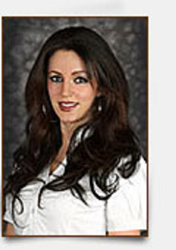 West Hollywood, CA (PRWEB) May 03, 2016
Dr. Poneh Ghasri, cosmetic dentist in West Hollywood, is now offering several special promotions on cosmetic dental treatments to both new and existing patients. Cosmetic dentistry allows patients to improve the aesthetics of their smiles. These treatments can be a great option for patients who have healthy smiles with some minor or more serious cosmetic flaws. These specials allow patients to achieve their dream smiles at lower prices, or learn more about treatments in which they are interested. They include:
Special Invisalign promotion with complimentary consultation, complimentary teeth whitening, complimentary records and up to $1,000 off treatment
$89 chairside teeth whitening special
Complimentary Invisalign consultation
Complimentary Lumineers consultation
Complimentary in-office teeth whitening treatment with a paid new patient exam, X-rays, and cleaning
One-hour Zoom teeth whitening special for just $195
These specials are available for a limited time only, and some restrictions may apply. They cannot be combined. Patients can use the complimentary consultations to determine their candidacy and learn more about the procedures. New patients can get to know Dr. Ghasri during their new patient exams, get their teeth cleaned, and get personalized recommendations while taking advantage of their complimentary teeth whitening offer. Getting a new smile may be both easier and more affordable than patients imagined.
About Dr. Poneh Ghasri, Expert in Smile Makeover West Hollywood
After earning an undergraduate degree in neuroscience from the University of California, Los Angeles, Dr. Ghasri graduated from UCLA's School of Dentistry, from which she earned her DDS. She has completed several advanced courses in cosmetic and reconstructive dentistry, including implant reconstruction, Invisalign, and Lumineers. She is popular with her patients and her colleagues, and she has a reputation for excellence that has attracted many high-profile clients, including Hollywood celebrities.
Along with cosmetic dentistry, Dr. Ghasri offers a variety of other dental treatments, including preventive dentistry, dental restorations, general dentistry, and orthodontics. Anxious patients can take advantage of sedation dentistry, which allows them to sit back and relax in comfort during their treatments. "We can give you something to smile about," her staff says. "A beautiful smile is just a phone call away."