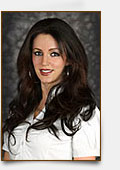 West Hollywood, CA (PRWEB) March 19, 2015
West Hollywood dentist Dr. Poneh Ghasri announces that she is now welcoming new patients with a promotional price on services key to dental health. For $49, new patients can get an exam, X-rays, and teeth polishing. This promotion cannot be combined with any other offer, and certain restrictions may apply. The promotion provides a chance for patients to have a fresh start and brighten their smile at a lower price than what they would normally pay for these services.
The importance of seeing a dentist regularly is often emphasized for the purpose of preventing oral health problems, but dental care can also reduce risks of systemic illnesses, such as heart disease. Regular, personalized treatment by an attentive dentist is particularly valuable as individual risk factors can be assessed and treated accordingly. The advantages of treatments included in the present promotion are considerable:

During exams, Dr. Ghasri may spot not only tooth decay, infections, and other oral issues but also cancer, diabetes, and other systemic diseases.
Dental X-rays enable Dr. Ghasri to locate problems in their early stages so that treatment can begin without delay.
Teeth polishing not only improves appearance but also reduces risks of tooth decay and gum disease by making teeth more resistant to buildup of plaque and tartar.
Patients can receive a wide range of treatments at the office of Dr. Ghasri, Hollywood Lumineers dentist. For prevention of oral health problems, Dr. Ghasri offers fluoride and sealants. Teeth can be restored with fillings and crowns or replaced with dental implants. Cosmetic options include teeth whitening, veneers, and Snap On Smile. Patients can get crooked teeth straightened with Invisalign and infected teeth treated with endodontics. Finally, patients have access to multiple sedation dentistry options depending on their eligibility.
Hollywood veneers dentist, Dr. Poneh Ghasri, earned her undergraduate degree in neuroscience and her Doctorate of Dental Surgery from UCLA. A certificate holder in several areas of advanced dentistry, Dr. Ghasri is particularly adept at performing treatment with Invisalign, dental implant reconstruction and Lumineers. With expertise in cosmetic and restorative dental care, Dr. Ghasri has earned a reputation for excellence in her ability to rehabilitate patients who have suffered loss of teeth.