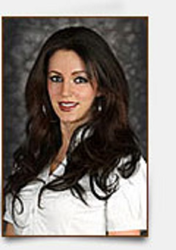 West Hollywood, CA (PRWEB) February 09, 2016
Dr. Poneh Ghasri, dentist in West Hollywood, announces that Sunset Plaza Dental is now offering complimentary consultations for patients interested in cosmetic treatments. Whether patients have flaws related to tooth color, shape or positioning, Sunset Plaza Dental offers solutions for correction or concealment. Immediate benefits of cosmetic treatment include improved appearance and greater confidence. Over the long term, patients who receive cosmetic dentistry may also feel more motivated to care for their smile, resulting in healthier, better-looking teeth and reduced dental costs.
Several cosmetic treatments are available at Sunset Plaza Dental ranging from simple to advanced. Teeth whitening, which reduces or eliminates stains from teeth, is one of the most popular options. Both conventional office whitening and Zoom whitening, a newer method, are available. Veneers, the most common option for concealment of tooth chips, cracks, malformations and heavy stains, are offered as a permanent solution that also reduces future tooth stains. For repair of decayed teeth, Sunset Plaza Dental performs tooth-colored fillings, which help maintain an attractive smile. Bonding is a fast, low-cost way to repair mild damage and cover stains. Patients can also get Snap-On Smile, a customized and removable non-invasive solution to cosmetic issues. Finally, Sunset Plaza Dental, dental office in West Hollywood, offers smile makeovers for a complete approach to multiple cosmetic flaws.
A host of other services are performed by Dr. Poneh Ghasri. Restorations, such as fillings, inlays, onlays and crowns, can be used to repair teeth after decay or other damage. Tooth replacement is available through dentures, dental bridges and dental implants. Invisalign, the most popular discreet orthodontic treatment, is also performed at Sunset Plaza Dental. Preventive care, root canal therapy, TMJ treatment and sleep apnea treatment are available as well.
About Dr. Poneh Ghasri
Dr. Poneh Ghasri attended UCLA for her undergraduate degree in neuroscience before earning her DDS from the School of Dentistry at the university. A dedicated practitioner of advanced dentistry, Dr. Ghasri has completed numerous postgraduate courses in treatments including Invisalign, implant reconstruction and Lumineers. Ongoing training in a variety of other fields, such as communication and education, further enhance the quality of services Dr. Ghasri offers her patients.