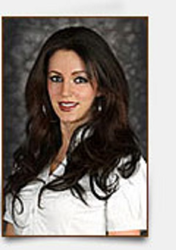 West Hollywood, CA (PRWEB) June 07, 2016
Cigarette smoking has long been linked with a higher incidence of dental problems, including cavities, periodontal disease, and complications after root canal therapy and dental extractions. This may be partly due to the toxins in cigarettes as well as the fact that smoking can dry oral tissues, but researchers have recently discovered another way that smoking can cause dental disease. A recent study, which was published in the "International Society for Microbial Ecology Journal," and further described in Medical News Today, discovered that smoking alters the oral biome. West Hollywood dentist, Dr. Poneh Ghasri, comments on the study showing the effects of smoking on oral bacteria.
The study evaluated the oral microbiomes of more than 1,200 American adults aged 50 and over. More than 100 were current smokers, and 571 were former smokers. Smokers had significantly higher levels of 150 bacterial species, including Streptococcus, and significantly lower levels of 70 other species, including those linked to breaking down the toxins linked to smoking. Former smokers had similar oral microbiomes as nonsmokers, which indicates that bacterial colonies do tend to return to a normal, balanced state once smoking stops.
Smoking is the leading cause of preventable death in the U.S. and is responsible for 20 percent of deaths annually. More than 16 million Americans are currently living with a smoking-related disease, and 40 million Americans continue to smoke even though nearly 70 percent of them want to quit. Dr. Ghasri can help patients locate the resources they need to kick this dangerous habit. Smoking can ruin a smile, but it can also ruin a life. With the right support, patients can quit for good.
About Dr. Poneh Ghasri, Smile Makeover Dentist
Dr. Ghasri is a graduate of the University of California, Los Angeles. After earning her undergraduate degree in neuroscience, she earned her Doctorate of Dental Surgery at UCLA's School of Dentistry. She has completed several advanced programs and been certified in implant reconstruction, Invisalign, and Lumineers. Dr. Ghasri offers comprehensive dental care that includes preventive dental care, porcelain crowns, dental bonding, dental fillings, night guards, tooth bleaching, and sedation dentistry.