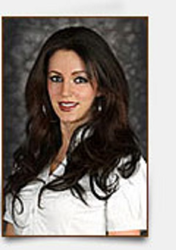 West Hollywood, CA (PRWEB) July 01, 2016
West Hollywood cosmetic dentist office, Sunset Plaza Dental, is now offering complimentary consultations for smile makeovers. Smile makeovers are becoming increasingly popular as people discover the many benefits of healthy, attractive smiles. A big smile is contagious and can quickly spread across an entire room full of people. It triggers the release of feel-good hormones that calms stress and boosts your mood. Smiling can even lower blood pressure. A smile makeover can give patients many new reasons to smile.
During a complimentary consultation, patients can:

Receive an evaluation of their smiles
Learn about available treatment options
Discover which options might be right for them
Get started on the road towards the smile transformation of their dreams
Sunset Plaza Dental offers comprehensive cosmetic dental treatments, including Zoom whitening, teeth whitening, porcelain veneers, porcelain crowns, tooth-colored fillings, cosmetic bonding, and Snap-On Smile. Each treatment can be used alone or with other treatments to transform a smile. Teeth whitening and Zoom whitening are used to erase stains and lighten the color of teeth. Tooth-colored fillings are used to replace worn metal fillings and create a more visually appealing smile, while cosmetic bonding offers a fast, affordable way to address minor cosmetic concerns. Porcelain crowns and veneers cover teeth with more severe flaws. Snap-On Smile is a fast, effective solution for those who want a temporary improvement or who are not able to commit to more permanent cosmetic treatments.
Smile makeovers are primarily cosmetic in nature. However, they can have long-term benefits for the health of a smile, as well. Many patients enjoy a renewed commitment to dental hygiene and good dental habits once they get their aesthetic concerns addressed. This free consultation offer is a great opportunity for both new and existing patients who want a more attractive and healthier smile.
About Sunset Plaza Dental
Sunset Plaza Dental offers comprehensive dental care in one convenient location. A team of highly qualified dentists and specialists work together to provide patients with preventive, restorative, pediatric, and cosmetic dental care. They also offer orthodontic and periodontics services. Sedation dentistry, as well as treatments for TMJ and sleep apnea are also available.