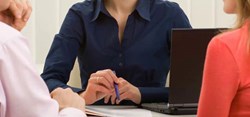 ...that's part of our goal with our embracing of new technologies – to help more people, faster
Melbourne, VIC (PRWEB) August 26, 2013
On 13 August 2013 the online resource for solicitors and attorneys Lawyers Weekly published an article about firms falling behind as technology advances. As the public continue to accept and use new ways of communication and research, Melbourne lawyers who don't adopt the same will lag significantly behind their counterparts. Taking the initiative to stay ahead of the curve, Westminster Lawyers Practice Manager Ms. Michelle Lopez says, "We're always looking for fresh ways to better assist, educate and reach out to clients. Nowadays that's via the internet, which is why we encourage our team to have an online presence."
Those in the legal arena focus most of their time on what's transpiring in court rather than what's happening in the online and tech spaces. Leading technology involves a lot of interaction, through social media, web videos, and enhanced website usability. If lawyers don't keep up with the advancing world of technology, they may find themselves quickly outdated and unable to connect with new clients.
Some Melbourne lawyers are bucking this industry trend by incorporating new technologies into their online presence, marketing and communication practices. In order to do so, a firm must be hands-on in picking up new technology trends as well as implement them.
The team at Westminster Lawyers is doing exactly that: being proactive to keep themselves on a leading edge of the tech curve for legal firms. Practice Manager Ms. Lopez comments that while their solicitors keep their attentions focused on client support and cases, "My office team can move the firm forward in technology. This year alone we've opened up new channels for clients to learn about us, learn from us, and to connect with us."
Ms. Lopez says of the Melbourne law firm's innovative communication approach, "What we're doing isn't new to the world of technology, but it's not used to advantage for our industry. Our clients are plugged in online, either at home or on the run using smart devices, so connecting with them through the same channels is essential." She also says it's through their efforts to stay technologically relevant that Westminster can connect and engage with new and existing clients easily.
What's more, Westminster Lawyers encourage staff to add profiles to the social site LinkedIn, which are then connected back to the company's main website. "It's important our legal team have an online presence." The Practice Manager goes on to say that the law firm is "planning a re-organisation of the site's knowledg base and blog pages in order to make it more user-friendly." The improvement will help clients find articles that relate to their specific query.
Ms. Lopez further remarks how Westminster has created a series of helpful videos both on the company's website and YouTube Channel. "We're knowledgeable and are experts in what we do, so providing basic legal help online via web video made sense to us. It's a great way for clients to understand a particular topic, as well as get to know us."
Along with a recently enhanced website, the videos introduce the firm to viewers and answer common Separation & Divorce and Wills & Estate Planning questions. "People know how to find legal information nowadays," says Ms. Lopez, "but the results they get might not always be easy to understand. And that's part of our goal with our embracing of new technologies – to help more people, faster."
A recent Lawyers Weekly article discussed how legal firms will fall behind, and out of favour, with clients as technology outstrips their old practices. The professional Westminster Lawyers team are beating the industry odds by keeping pace with the tech curve through enhancing their website, teaching through their YouTube Channel and web videos, and encouraging staff to reach out through the social media site LinkedIn. Ms. Lopez closes by saying, "Evolving with the times is just one of the many ways we maintain our ability to be one of the most efficient legal teams in Melbourne."
To learn more about how the leading edge Melbourne Lawyers can assist in legal matters ranging from family law to estate planning, visit: http://www.westminsterlaw.com.au.
About Westminster Law
Since their beginnings, Westminster Lawyers has been known for their skill and expertise in and out of the court room. They bring their professionalism and wisdom to each case, be it marriage or family issues, mediation, or wills and estate planning.
The respected Melbourne law firm consists of a dozen highly educated and experienced solicitors, who care about their clients and the outcomes they produce. For more information about Westminster Lawyers and their team, click here or call (03) 9670-1734.