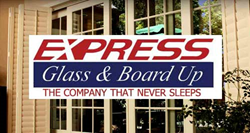 Industry outsiders might not realize just how important the repair vs. replace issue is to glass customers
West Palm Beach, FL (PRWEB) March 25, 2015
March 25 2015. West Palm Beach, FL.
Express Glass Repair and Board Up Services (http://www.expressglassfl.com/), a top West Palm Beach Glass Repair and Replacement Company, is proud to announce expanded coverage of the timely 'repair' vs. 'replace' issue in the glass industry.
"Industry outsiders might not realize just how important the repair vs. replace issue is to glass customers," commented Yani Santos, general manager of Express Glass. "However, particularly in our West Palm Beach service area, many consumers and businesses struggle with the costs of repair vs. the costs of replacement. Our expanded blog coverage can help in this regard."
To learn more about glass replacement issues, please visit http://www.expressglassfl.com/blog/category/glass-replacement/. There one can read several timely blog posts on the topic.
Repair vs. Replace: Which is Better?
Many customers both commercial and residential struggle with the cost parameters of whether to repair or replace a glass window or door. The issue is often one of immediate out-of-pocket expense versus the long-term advantage of a brand-new glass window or door. The company's blog posts cover these issues in great detail. For example, one blog post covers the issue of whether a glass replacement is in stock vs. out of stock, and whether the company can easily order the repair or replacement parts. A second blog post covers the issue of how to best calculate the costs of repair versus replacement, which is of particular importance to small business owners.
Another timely issue is how quickly the company can repair versus replace a glass window unit. Because Express Glass & Board Up stocks a large quantity of replacement parts, it is one of the fastest repair companies in South Florida, including West Palm Beach; and, because it has unique relationships with the vendors of glass windows or doors, it can usually quickly order a replacement unit. Indeed, the company stocks many of the most common sizes in its inventory, and in certain circumstances may be able to replace a glass window or door immediately.
One of the unique services featured explained on the company's blog is its offering of pre-measurement of glass windows or doors for larger businesses, including apartment associations or condominium associations. In this way, if they are the victim of vandalism or an accident, they can very quickly have a glass window or glass door replaced.
About Express Glass Repair and Board Up
Express Glass and Board Up Service Inc. is a family owned and operated glass repair business with more than 20 years of experience. Their professional technicians and the large variety of inventory make Express Glass the top glass repair service. If customers are looking for Miami glass repair or West Palm Beach glass repair as well as glass repair in Delray Beach or West Palm Beach glass repair, please reach out to the company for a free estimate. If customers need a 24/7 Sliding Glass Door repair service in West Palm Beach or Boca Raton or Miramar, technicians are standing by. The company specializes in sliding glass door repair and window glass repair; technicians will handle any glass replacement situation efficiently. Home or business glass repair is the company's main priority.
Express Glass Repair and Board up
http://www.expressglassfl.com/