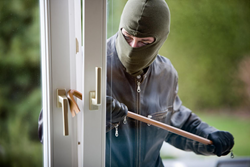 Sometimes people have so many projects on their plate, they may look at their sliding glass doors and put them on the bottom of the list
West Palm Beach, Florida (PRWEB) October 19, 2016
October 19, 2016 – West Palm Beach, FL
WPG Glass Repair, the experts in sliding glass door repair has released a 15% coupon for new customers in West Palm Beach and the surrounding area.
Florida residents searching for an upgrade to patio door and windows can now get them at a discount. Now may be the time to replace outdated sliding glass doors and dingy windows.
"Sometimes people have so many projects on their plate, they may look at their sliding glass doors and put them on the bottom of the list." Commented Yaniet Santos, general manager of WPG Glass Repair. "We know West Palm Beach residents may be saving up to finally fix their patio door and windows and want to help get them get started."
To review the page for WPG Glass Repair please go to
http://westpalmbeachglassrepair.com/. Coupon savings of 15% off for new customers is available. Details for 24 hour emergency glass repair and sliding glass door replacement is also ready for review.
Sliding Glass Door Repair in West Palm Beach Becomes Priority #1 during Hurricane Season
Fall in West Palm Beach means it's time to review priorities and prepare for another wet winter. Weather reports have already predicted dangerous storms ahead with Hurricane Matthew being the first. Securing a property can become priority number one during this time of year. Whether residents stay to ride out the storms, or leave for safer ground, properties are left behind. Homes and shops with weak or aged window and patio glass can suffer the most. Sliding glass door repair may be a smart move to secure the home before high winds can break old glass. Placing glass repair at the top of a priority list can be easier when a professional service offers helpful discounts.
WPG Glass Repair, a top sliding glass door service has recently released a 15% discount coupon for West Palm Beach residents. New customers have the opportunity to save money on all glass repair and replacement services. Sliding glass door repair can happen before or after dangerous high winds. If a restaurant owner arrives back to broken patio glass, WPG Glass Repair can manage the replacement at a 15% discount. If a homeowner decides to stay through a storm, high impact glass can be installed to help secure the residence. Priorities are constantly being managed by property owners. Sliding glass door repair can easily move up to priority number one with a 15% discount for expert service.
About WPG Glass Repair
WPG Glass Repair is a family owned and operated glass repair business servicing West Palm Beach, Florida, with more than 20 years of experience. Their professional technicians and the large variety of inventory make the service one of the best-rated in West Palm Beach and environs. The company specializes in sliding glass door repair and window glass repair; technicians will handle any glass replacement situation efficiently. Home or business sliding glass door repair is the company's main priority. Cities served include not only West Palm Beach but also Jupiter, Palm Beach Gardens, and Greenacres.
West Palm Beach Glass Repair