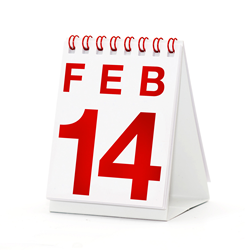 Valentines Day at Westpoint Hotel
London, UK (PRWEB UK) 9 January 2015
As February is fast approaching, events like Valentine's Day and Chinese New Year are just two reasons to get out and about this month and Hotels in Paddington London is the place to book your stay.
Chinese New Year is an important traditional Chinese holiday celebrated at the turn of the Chinese calendar. In China, it is also known as the Spring Festival, the literal translation of the modern Chinese name. Chinese New Year celebrations traditionally run from Chinese New Year's Eve, the last day of the last month of the Chinese calendar, to the Lantern Festival on the 15th day of the first month, making the festival the longest on the Chinese calendar.
2015 is the Year of the Sheep, and the Chinese Zodiac says that little ones born this year are polite, clever, kind-hearted and wise.
London's annual Chinese New Year celebrations are the biggest in the world outside China, and are a big attraction in London. The majority of the festivities will take place on Sunday February 22, including a parade, traditional acts from China and dragon dancers weaving their way through the crowds. Chinatown itself will go bonkers, with New Year-themed decorations, special menus and events at its 100-odd restaurants, bars, cafes and shops and all sorts of food and craft stalls colonising the streets in Chinatown.
This year Valentine's Day is going to be one of the most anticipated days of the year with higher expectations for restaurants and hotels. It's going to be a day to remember, with hotel and restaurant bookings higher than the previous year in Paddington London. Now is the perfect time to book ahead of the big day to avoid disappointment from any restaurants and hotels in Paddington London.
Westpoint Hotel in Paddington is one of the growing hotels in Paddington London.
Westpoint Hotel has some great Valentine's Day packages such as Breakfast, Dinner, Bed: 2 people 2 night stay: for £246.50 with 25% discount the price has reduced to £219.75 and Breakfast, Bed & Vintage bus tour with champagne: 2 people 2 night stay was £308 with 25% discount for £231.00.
After a Valentine's Day dinner alternatively, catch a West End show, take a romantic stroll or soak up some history and culture in Paddington London. Or take advantage of our special offer with a vintage bus tour to enjoy the sights and sounds of London. All packages offer you dinner in our stunning Brazilian Charruscaria, Desejo do Brazil. Book our packages now to get 25% of the cost of your trip.
For more information on these great offers please find out more on http://www.westpointhotel.com/