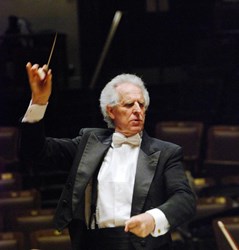 Seattle, WA (PRWEB) August 07, 2013
Carlton's Training has worked with Ken Blanchard training to establish some great leadership strategies. The author of The One Minute Manager has a strong impact on global leadership styles. What is interesting to note is how some of his best ideas have come from his relationships and collaboration with others. The Ken Blanchard training method suits the folks at Carlton's Training to a tee as it focuses on their recent foray into management from a relationship building strategy.
Ken Blanchard seems like a good enough guy and those around him say nothing but great things about him. This says a lot about him but even more about his programs. The situation in the workplace now is employees having to make do with less and work longer hours. This can lead a lot of people to become disgruntled or unhappy at work. But Blanchard seems to offer an alternative, not to the work but to how it is handled and how managers can actually motivate employees to do even more.
The One Minute Manager video that was so well-received focused on giving feedback and quickly assessing what needs to be done and trusting employees to do so. It's not enough to be liked by employees. It's quite a reverse strategy. Employees like leaders who set clear goals and expectations and do it in a manner that is commiserate with their personality. Tone is important but so are intent and the relationship behind it. If a manager knows the employee well, it's not about asking if the kids are doing well, it's knowing what can be accomplished for the kids.
Probably the most motivational program that deals with relationship building is the Whale Done video. This program even had a follow up called Whale Done in Action and a meeting opener for it titled Whale done: Accentuate the Positive, the Power of Positive Relationships. This program follows killer whale trainers and how they get these large mammals to flip and splash and enjoy doing so.
Carlton's Training loves the energy complied in the Ken Blanchard training videos. Each is different but build upon the last in improving what makes the biggest difference in managing others. Building relationships. To view any of the Ken Blanchard training programs or view previews online, click on this site here at Carlton's Training.