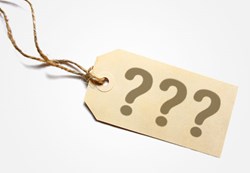 Omaha, NE (PRWEB) October 18, 2013
Shopping for a new mattress is no easy task; in fact, for many people, it can be downright intimidating. Between the wide range of options, unscrupulous retailers and overpriced name brands, even knowing how much one should expect to spend becomes difficult.
Price is an important factor for most when shopping for a mattress, one of the largest home purchases people make, so it can prove helpful to know what constitutes a fair price both for budgeting and comparison shopping. The latest article from Mattress Inquirer, titled "What is a Good Price for a New Mattress?" seeks to shed some light on the subject for prospective shoppers.
In the guide, Mattress Inquirer looks at pricing by comparing each of the five major mattress types separately, including innerspring, memory foam, latex, air and water beds. For each category, the article provides industry averages and ranges, factors that influence pricing, as well as a sample of five brands to show contrast. Price averages and ranges were gathered from SleepLikeTheDead.com, a consumer research website, which places average new mattress purchase prices between $900 and $2100 depending on mattress type, with prices ranging from $200 to $10,000 or more.
The breakdown for each mattress group compares a sampling of brands that fall within the middle ranges of quality and/or cost, with simple tables offering mattress names, an overview of features, queen-size prices, and owner review ratings. The Innerspring group compares collections from Sealy, Simmons, Serta, Stearns & Foster and Ikea with similar features. The memory foam models come from Amerisleep, Overstock, Sealy, Serta and Tempur-Pedic, while latex brands include FloBeds, Ikea, Astrabeds, Habitat, and Savvy Rest. Airbed and waterbed brands compared include Innomax and Boyd, among others.
Based on the comparisons and industry averages, Mattress Inquirer postulates that, for a bed with mid-range specifications, consumers might anticipate a budget of around $800 for innersprings, $1000 for memory foam, $2000 for latex, $1300 for airbeds, $200 for hardside waterbeds, and $800 for softside waterbeds.
The guide concludes with a helpful list of money-saving tips, such as signing up for coupon emails and shopping near major holidays. Other suggestions include focusing on mattress contents over brand names, online comparison shopping, and ensuring new mattress purchases come with a return period of least 30 days. Mattress Inquirer also invites readers to participate in their latest poll on prices.
Mattress-Inquirer.com is an informational blog that provides relevant and recent news related to the health, sleep, and mattress industries. In addition to covering new technologies, mattress reviews and opinion pieces, readers enjoy a variety of helpful educational resources designed to aid shopping and sleep quality.