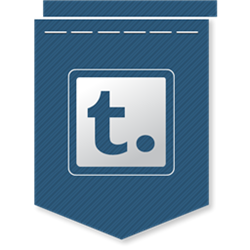 The article provides techniques for people who are getting into Tumblr for the first time. Specifically, it tells them how they can leverage the platform for their purposes
Seattle, Wa (PRWEB) September 20, 2014
Tumblr is one of the latest social media miracles to come out of the last five years. Although the platform may not boast the same millions-wide userbase as Twitter or Facebook does, it contains its own dedicated niche that many marketers found attractive enough to chase after. Indeed, Tumblr's role in the overall sphere of the internet will surely continue to rise in the many years to come.
Because of this, many people are now deciding to sign up for Tumblr and make their own presences felt there. However, for those who are accustomed to only using either Facebook or Twitter, many felt the functions of Tumblr very "limiting" for its purpose. Thankfully, Vinamy decided to release a new report which aims to specifically help new users adapt to Tumblr and have a fun time using it called 'What is Tumblr: A Crash Course in Modern Microblogging', an updated article which contains tips for people who want to use the platform for either business or pleasure.
At the beginning of the report, the article indicates how one should consider using Tumblr because it really is unlike any other social media platform there is in the world. For instance, the article points out how its "fresh" reputation has made it a haven for the 18-to-29 year old demographic, a fact that has proven to be very attractive for marketers and advertisers.
In the second part of the report, the article provides techniques for people who are getting into Tumblr for the first time. Specifically, it tells them how they can leverage the platform for their purposes by focusing on providing content that is highly "visual" like custom images or short GIFs of themselves or the service they are trying to market. The report also teaches them how to categorize their content according to the responsible use of "hashtags" to help fellow enthusiasts find their posts on Tumblr.
David Fisher from the website Vinamy.com says of the report: "The 'What is Tumblr: A Crash Course in Modern Microblogging' article reveals to readers the many exact ways on how they can take advantage of all the functions that Tumblr provides for its users for free. Moreover, the tips delivered in this article are written in a very easy-to-read style for most people."
For more details from the whole report, please visit the website: http://vinamy.com/what-is-tumblr/.