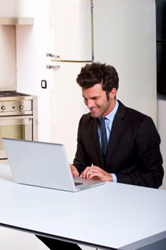 Not every person will be satisfied with an industry standard return on investment, and our posted guide should help answer the most common questions being asked by beginners
Midland, TX (PRWEB) March 03, 2015
Adults who seek third-party assistance when making investments in the real estate industry can have a number of questions about seeking help from investors. The JWB company has now published its guide that answers the question of what ROI do investors want for the average housing industry investment at http://www.jwbrealestatecapital.com/what-roi-do-investors-want.
An overview of the types of returns that are expected by an investor is provided in the new guide available. Because the actual invested dollar amount between investors can be different, a broad range of dollar amounts and expected returns are offered in the guide to help new investors learn the basics.
"Not every person will be satisfied with an industry standard return on investment, and our posted guide should help answer the most common questions being asked by beginners," said one JWBRealEstateCapital.com company rep.
While the average rate of return for real estate investors can differ, the current national average promoted in the guide ranges between 7 and 10 percent. Someone who is planning to purchase a first or second investment home and is seeking investor financing could find the content in the guide useful when making decisions.
"The housing industry is different compared to the stock market because of the size of investments needed to purchase a home used for rental purposes," said the rep.
Some of the best apps for real estate investors this year were recently placed into list formation and posted at the JWB website at http://www.jwbrealestatecapital.com/best-real-estate-apps-for-2015. This list has been curated and new application developers are now listed to provide more ways to simplify the workload for property owners.
About JWB Real Estate Capital
The JWB Real Estate Capital company provides investment clients with different ways to diversify a cash portfolio in the U.S. The company has increased its support for IRA and 401K real estate buying this year. The JWB Real Estate Capital company now publishes daily content that is meant for average adult investors who are exploring ways to improve financial gains annually.