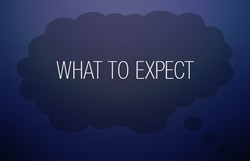 Wichita, KS (PRWEB) January 30, 2014
There are many things in life that people wish would come with owner's manuals for tips and explanation of what to expect. Memory Foam Mattress Guide, a blog on bed education and news, aims to offer one such manual with their latest article, titled "What to Expect When Purchasing a Memory Foam Mattress".
In the article, the website offers a broad overview of the memory foam mattress ownership experience, from research to care and stages in between. The article is directed at readers that may be new to memory foam and those who may be intimidated by the thought of trying a new type of mattress, although the later sections also offer useful tips for those who already have a memory foam bed.
Memory Foam Mattress Guide highlights the importance of researching and getting comfortable with the specifications and details first, rather than diving into a purchase blind, which can increase chances for dissatisfaction. The article first covers basics that consumers should know such as density, temperature sensitivity and differences between memory foam types, factors which set this mattress type apart from more common innerspring options. Importance of consumer reviews and a detailed explanation of warranties and in home trials follow.
After the research phase, the article explains the basics of delivery time frames, and how to set up a new memory foam mattress with a few helpful pointers. The "adjustment period" that people may experience is also described, followed by care and maintenance suggestions like occasional rotation and cleaning tips.
Those who are considering buying a memory foam mattress or who have recently purchased one will likely find the information in the article useful, as it explains many of things salespeople do not. Memory Foam Mattress Guide also offers several other guides and resources detailing brands, density, sizes and more.
MemoryFoamMattress-Guide.org offers detailed resources, geared towards people looking to buy or research a new bed. A fresh and easy-to-navigate blog format presents articles organized by topic and date, in addition to offering social tools and subscription feeds. From buying guides to brand information and news, readers can find unbiased information designed to create educated buyers.