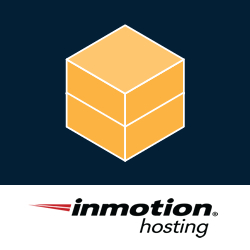 San Francisco, CA (PRWEB) May 12, 2015
The WordPress resource site WhatsWP today announced InMotion Hosting as the best VPS provider in 2015. Operated by a large team of WordPress professionals, the site has reviewed dozens of VPS hosting providers by analyzing their server configuration, performance and technical support.
Among the providers, InMotion has defeated all the competitors due to its edges in pricing, server resource, ease of use, speed, uptime, and support.
InMotion has been offering virtual private servers for years. At present, there are three plans which are designed to meet the demands of small businesses, fast growing businesses and websites with heavy traffic respectively. The plans are called VPS-1000S, VPS-2000S and VPS-3000S.
InMotion now provides a 50% discount for the first month of all subscriptions through this unique promotional link. With the discount, the plans cost $14.99/mo, $24.49/mo and $37.49/mo only for the first month and then $29.99/mo, $49.99/mo and $74.99/mo. No setup fee is charged, and the refund guarantee is valid for 90 days.
All the plans include rich server resources. For instance, the primary VPS-1000S plan comes with 4 GB RAM, 2 TB monthly data transfer and 60 GB disk storage. 2 IP addresses and cPanel are also available.
InMotion virtual servers are using CentOS 6 to offer a stable, high-performance and secure hosting environment. To further enhance the security of servers and data, InMotion utilizes RAID 6 protection and performs automated backups in every 24-36 hours.
In addition, the servers are built on Solid State Drives which run several times faster than ordinary hard disk drives. Users can expect much faster delivery of the contents of blogs, online stores and even custom applications.
All servers are virtualized on Dell servers housed in reliable data centers. Besides, both data centers owned by InMotion are equipped with multi-homed networks, multiple layers of power redundancy, and an advanced security system.
Using the virtual servers from InMotion, webmasters are responsible for server and database administration, custom applications and user script errors. All other server related issues will be managed by the server provider, including operating system update, web server support and control panel support.
For more information about InMotion VPS, visit https://whatswp.com/inmotion-vps-hosting-review/.
About WhatsWP
WhatsWP is a WordPress resource site established for beginners to learn how to build and manage a WordPress site with less effort.