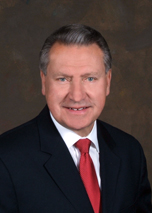 David F. Rolewick, founding partner of Rolewick & Gutzke, P.C., has been appointed vice-chairperson of the Illinois Attorney Registration and Disciplinary Commission (ARDC).
Wheaton, IL (PRWEB) December 17, 2015
The Wheaton law firm of Rolewick & Gutzke, P.C. is proud to announce that the State of Illinois Supreme Court has issued an order appointing Founding Partner, David F. Rolewick, to serve as vice-chairperson of the Attorney Registration and Disciplinary Commission (ARDC). Rolewick will assume the position of vice-chairperson on January 1, 2016 for a term ending when his term on the commission expires on December 31, 2016. The ARDC is the Supreme Court agency that investigates allegations of lawyer wrongdoing in the state of Illinois. Rolewick has served as a volunteer in some capacity with the ARDC since 1990, and as a board member since 2007.
DuPage County Attorney David F. Rolewick concentrates his legal practice in business and commercial law, contracts, litigation and appeals, estate planning, and trusts. He has successfully litigated and arbitrated commercial disputes in state and federal courts in Illinois, Indiana, and Pennsylvania.
In 2001, Rolewick was designated by the Illinois Supreme Court to serve as Chairman of the Special Supreme Court Committee on Professionalism, and then in 2005 he was named Chairman of the Supreme Court Commission On Professionalism.
Rolewick previously served on the Illinois Bar Foundation Board of Directors. He has been a member of the Inns of Court-DuPage County Chapter. He is a sustaining member of the DuPage County Bar Association, where he served on the Judiciary Committee, the Law Practice Management Committee, and the Tax and Practice Committee. Rolewick is also an active member of the American Bar Association and the Illinois State Bar Association, where over the years he has served on various committees. He obtained his J.D. from Loyola University Chicago School of Law, and obtained his B.S. from Loyola University. He is a graduate of St. Ignatius College Prep.
Rolewick has received numerous accolades for his professional success. He has been recognized as an Illinois Super Lawyer for five consecutive years from 2006-2011. The West Suburban Living Publication named him a "2013 Leading West Suburban Lawyer", and he has maintained his status as a "Leading Lawyer" in Commercial Litigation and Estate Planning on the Leading Lawyers Network since 2003. Rolewick also maintains a "Superb Rating" on AVVO for his outstanding work within the estate planning sector. He is also a Preeminent Lawyer, Martindale Hubbell's highest ranking.
About Rolewick & Gutzke, P.C.:
The law firm of Rolewick & Gutzke, P.C. is located in Wheaton, Illinois. The established DuPage County law firm represents businesses, families, and individuals with matters pertaining to business and commercial law, business formation, commercial litigation, residential and commercial real estate, estate planning and wealth management, guardianships, and probate matters. With its recent merger with the firm of Timothy J. Mahoney, the firm now serves plaintiff personal injury clients. The firm's exceptional work has been recognized by AVVO, Super Lawyers, and the Leading Lawyers Network.
The experienced Illinois attorneys offer exceptional representation to clients located within the Chicago area including the counties of DuPage, Kane, and Will. Contact Rolewick & Gutzke, P.C. at 630-653-1577 or fill out the online contact form to schedule an initial consultation today.