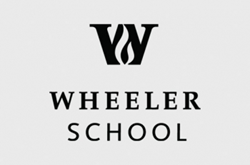 San Rafael, CA (PRWEB) March 19, 2014
Sessions running from late June through July include Coed Basketball, Girls Lacrosse, Soccer and Tennis programs.
Founded in 1889, The Wheeler School is an independent day school for girls and boys from nursery through grade twelve in Providence, Rhode Island. All camp activities are held at the 120-acre Wheeler Farm in Seekonk, MA. The Farm is home to athletic fields, the Van Norman Field House, the sixth grade Farm Program, a summer camp, ropes course and more.
The Basketball, Soccer and Lacrosse programs are run by Wheeler School coaches. Each week campers learn the basic fundamentals of each sport and develop new skills during an intensive five day program.
The Nike 10 & Under Tennis Camp at Wheeler School, is run by Head Pro Kevin Curley. The Nike 10 & Under teaching philosophy is an exciting new way for young players, 10 and under, to learn and compete. The courts are small and the balls are low-compression making them easier to hit, allowing players to get to the ball and to develop optimal swing patterns.
At NIKE Sports Camps, the goal is to stimulate a love for the game in young athletes by showing them how to accelerate their own progress and success. By associating with NIKE, the title sponsor, and working with the country's best coaches, the camps offer an unforgettable growth experience, no matter what the camper's age or skill level.
About US Sports Camps
US Sports Camps (USSC), headquartered in San Rafael, California has been in the business of offering sports camps for 40 years and is America's largest sports camp network. The company has offered summer camps since 1975 with the same mission that defines it today: to shape a lifelong enjoyment of athletics through high quality sports education and skill enhancement. More information can be found online at ussportscamps.com.
Athletes, coaches, parents and others interested in the 2014 Nike Sports Camps can visit http://www.ussportscamps.com or call 1-800-645-3226.