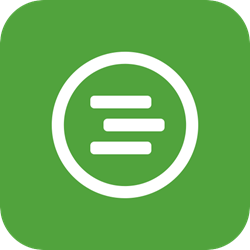 When I Work is an innovative employee scheduling solution that utilizes state of the art technology and mobile tools to make the employee scheduling process as streamlined and efficient as possible.
St. Paul, Minnesota & Barcelona, Spain (PRWEB) May 27, 2014
GetApp, an independent marketplace that helps businesses discover, compare, review and purchase business applications, today announced it has awarded a high rating to When I Work a popular cloud-based employee scheduling solution.
When I Work, as it name aptly implies, allows employees to track time from anywhere, home, the office, or on their phones, while notifying employees of any schedule changes, reducing absenteeism and creating a more efficient workflow. When I Work also works as an inexpensive human resources tool, factoring time off and availability, shift trades and jobs, and payroll and budgeting.
According to GetApp, When I Work is a successful tool for managers of large staffs because it smoothly addresses scheduling hiccups from anywhere, and then allows them to be communicated to the end user, aka your employees.
"Managers benefit by decreasing the time they spend manually handling scheduling issues for hourly workers. Meanwhile, employees themselves also benefit when their organizations use When I Work, thanks primarily to the solution's instant communication and notification tools," wrote Stephanie Miles, in her GetApp review.
When I Work achieved the following ratings:
Overall: 10/10
Ease of Use: 5/5
Features: 5/5
Value: 5/5
"We are thrilled to receive this rating from GetApp! Our team's focus has always been on making our customers successful and we will continue to work hard to make software that simply does what it is supposed to do for the end user," said Chad Halvorson, TheCLICKS' CEO.
To read the full review on GetApp visit:
[http://www.getapp.com/blog/when-i-work-review/
To learn more about When I Work, please visit:
[http://www.getapp.com/when-i-work-application
About When I Work
ThisCLICKS, founded in 2010, is a mobile technology company transforming the way businesses schedule, communicate and coordinate attendance with hourly employees. The company's simple, intuitive, enterprise-grade mobile and cloud applications, When I Work and WageBase, can be rolled out by businesses quickly and efficiently — no IT expertise required. For more, visit thisclicks.com.
About GetApp
GetApp is the largest independent online marketplace that helps small to mid-sized businesses and start-ups discover, evaluate and manage the perfect business apps for their needs. Its mission is to support millions of users in their "best app" research with comprehensive directories, interactive search tools, side-by-side comparison tables, user reviews and app evaluation resources.
In addition, GetApp serves as a global online marketing channel for thousands of business application developers. GetApp operates primarily in North America and the U.K. It is privately owned and backed by Nauta Capital.