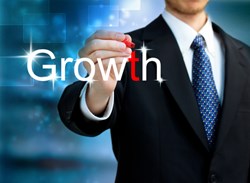 Industry Insider, Business Cash Advance Guru, Teaches Small Business Owners About When To Apply For Small Business Loans
Nationwide (PRWEB) August 21, 2013
Timing is everything, no matter the situation and no matter the strategy. Small businesses are some of the most negatively affected entities by the financial crisis and economic downturn. These are the companies that are still being forced to seek funding for various aspects of their operations. With so much pressure and capital being an elusive thing to get a hold of, small companies need to know when to apply for a small business loan. The small business communities understand that timing is everything for obtaining the funds they desperately need.
Hard hit by the national economic recession, which began almost five years ago, small companies, the backbone of the American labor system, do not have much choice when it comes to lending options. Large corporate banks have taken over smaller institutions and co-opted regional banks, securing a type of quasi monopoly on business lending.
As a result, qualification requirements have only become more restrictive, "Unfortunately, those small businesses are the firms that have the hardest time going into a bank, to get the financing they need to grow and expand. Most banks and the SBA are looking for a 680 credit score, five or more years in business, and a fat bankroll—a difficult set of criteria for a young company getting started," a news report in Forbes explains.
What's more, the loan process is extremely long and cumbersome. In fact, traditional banks not only want to see a high credit score, they're requiring more and more collateral and guarantees to avoid potential risk. The net result is the large banks are not lending money because so few small businesses can meet all their requirements. That, in the past few years, has made credit unions, private micro lenders, and alternative lenders the most viable choice. However, credit unions and micro lenders have also begun to pull back on lending.
Business Cash Advance Guru states that it has many kinds of fast loans for small business opportunities that are available. That translates into easier access to affordable loans, which are not based on the same restrictive criteria the large banks put businesses through.
Yet, even though there is a stark difference between alternative lenders and large corporate run banks, "Business owners, bankers and federal officials will have starkly different views on whether capital is readily available to small businesses and among those who think the government must help bolster lending and investing, there is little consensus about the best approach," reports the Washington Post.
Business Cash Advance Guru states that small company owners no longer have to worry about when to apply for a small business loan because, unlike the big banks, as an alternative lender, they have much different qualification standards. The lender offers a better choice than the big banks which subject small business owners to lengthy loan application forms, requiring a statement after the statement of certified financial documents, undergoing personal and business credit history checks, asking for substantial amounts of collateral, and requiring the owner sign a personal guarantee.
Instead, alternative business loan providers, such as Business Cash Advance Guru, base their loans on a business' credit card receipts, along with its future bank deposits. Rates are low, and repayment terms are flexible. What's more, approvals are given usually within a 24 hour time period, and funds are available within 5 to 10 business days.
Common alternative lending services that Business Cash Advance Guru.com now offers include:

Restaurant Funding
Business Cash Funds Fast
Merchant Loans
Unsecured Business Loans
Merchant Cash Advance
Small Business Loans
Business Loans
Unsecured Business Loans
Business Loan Alternative
Bad Credit Small Business Loan
Medical Business Loans
Retail Business Loans
Restaurant Loans
Business Working Capital
More services are available, in addition to the above list, through the website at: http://www.businesscashadvanceguru.com.
Business Cash Advance Guru services are available in the following geographical areas:
Alabama, Alaska, Arizona, Arkansas, California, Colorado, Connecticut, Delaware, District of Columbia, Florida, Georgia, Idaho, Illinois, Indiana, Iowa, Kansas, Kentucky, Louisiana, Maine, Maryland, Massachusetts, Michigan, Minnesota, Mississippi, Missouri, Montana, Nebraska, Nevada, New Hampshire, New Jersey, New Mexico, New York, North Carolina, North Dakota, Ohio, Oklahoma, Oregon, Pennsylvania, Rhode Island, South Carolina, South Dakota, Tennessee, Texas, Utah, Vermont, Virginia, Washington, Washington DC, West Virginia, Wisconsin, and Wyoming.
About TieTechnology
http://www.businesscashadvanceguru.com, A division authorized by TieTechnology, LLC. TieTechnology, LLC, specializes in service based solutions for businesses. Services provided by TieTechnology are merchant credit card processing, business service telecommunications, and web based visibility marketing. The advantages of doing business with TieTechnology are, their commitment to their customer service excellence and the offering of one stop solutions to all business to business service product needs for the customers' convenience. To learn more about their wide assortment of business services, please visit http://www.tietechnology.com, or http://www.businesscashadvanceguru.com.
TieTechnology, LLC
813-856-0223 x150
888-809-9243 x150