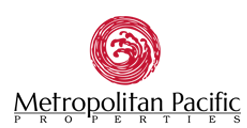 A professional property management company allows you to maximize your original investment, find ways to streamline costs, and run a stress free operation.
Astoria, NY (PRWEB) September 24, 2014
Experts in the real estate industry agree that one of most the important decisions a rental property owner will ever make is deciding when it's the right time to hire a property management company. At some point, every property owner will be faced with deciding whether it is more beneficial to hire a professional property manager or instead face the financial risks of managing a building through other means.
"If a person owns and operates a rental property, his/her investment's success largely depends on how his/her property is managed on a daily basis as well as what procedures are in place to ensure his/her financial performance will be optimized," according to Metropolitan Pacific Properties' CEO, Steve Osman.
Mr. Osman suggests that it may be time to hire a rental property management company when a property owner needs assistance with the following items:
Tenant Relations:
Many property owners find it difficult to communicate with tenants and applicants. They also find it an overwhelming chore to keep vacancies down and the building full to capacity. A property manager has the skills and know-how to handle all aspects of tenant relations successfully, from the first day they occupy a building to when they move out. They are also pros at handling and addressing tenant service issues and complaints quickly, efficiently, and most cost effectively.
Managing Finances:
When a person feels frustrated when it comes to managing finances, collecting rent and depositing money, it's wise to delegate these tasks to a professional. Other signs include: needing help making the property increase revenues, decreasing costs and improving margins, managing cash flow and operating capital. Additionally, if those are spending the bulk of their time seeking tenants and advertising the property instead of focusing on its financial productivity, it's time to hire a property management team. A good management company will have in-house CPAs with strong financial acumen and the hard skills to track every dollar in and out on the books.
Maintenance & Operations:
If a person needs help maintaining grounds, building and facilities or need help creating/implementing operations processes and property management procedures, hiring a manager is beneficial. A property manager will also help create a crisis management program should the facility be subjected to harmful weather conditions, storms, etc.
Another important area that a management company can handle is the enhancement of a building's security levels. They can even help evaluate energy and utility costs as well as reviewing costs and invoices. Often, utility, energy and even supplies costs can be driven down by the property management firm. They may at the same time help renegotiate the lease on underutilized areas of the building e.g. rooftops to generate new, incremental income.
Other Reasons:
Another good reason to hire a professional is if a property owner has a multi-unit building or several properties and he/she needs one company that can manage all of his/her properties, of any size. If a person does not live closely to his/her properties (for all or part of a year) or he/she operates other businesses and do not have ample time to manage each property closely, a property manager can help. Also, if a person does not have experience working with third party vendors and contractors who will maintain and improve the property, hiring a manager will give one peace of mind.
Mr. Osman believes that hiring a professional property management company allows a person to focus on what really matters. Things that matter include: maximizing his/her original investment, finding ways to streamline costs, and run a stress free operation that a person can be confident is being attended to whether he/she is there or not.
To find out more information on how evaluating a property management needs can leverage a business, call: (718) 626-4400 or visit: http://www.MetpacProperties.com.
About Metropolitan Pacific Properties:
Metropolitan Pacific Properties is a leading property management company in New York City. They have been managing both residential and commercial properties for over 20 years. Their property management team has over three decades worth of experience managing commercial, institutional, government, residential and industrial properties. The property management team is known for helping clients save time and money while spawning new income streams for rental property owners.