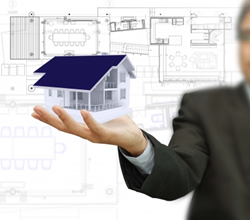 Our company is offering this guide as a way to introduce solid ways to earn residual returns in the rental industry for people who are investing in the housing market
Houston, TX (PRWEB) September 11, 2014
Investors inside the U.S. who are ready to expand into the real estate market can now benefit from the JWB company online. A new guide that focuses on where to invest money is offered as a free download direct on the company website at http://www.jwbrealestatecapital.com.
The resources that are offered in the guide help adults to understand the turnkey services that are now available. With more investors turning to the housing market, more opportunities have been created in growing markets to earn passive income. A complete turnkey primer is offered in the guide available.
"Our company is offering this guide as a way to introduce solid ways to earn residual returns in the rental industry for people who are investing in the housing market," said one JWB source.
The clients that have been using the JWB company over the past eight years have been treated to higher cap rate properties through different company platforms. With clients now in over 10 countries, the turnkey approach explained in the guide is the new direction for the company this year.
"Investing in the U.S. in the real estate market can be risky for some people who do not obtain good advice or opportunities," said the source.
The JWB Real Estate Capital website is now updated multiple times weekly to showcase different technologies that are useful to investing clients. Aside from the addition of a new blog, a direct contact center with virtual agents is provided to men and women who gain entry to the company website and require assistance.
About JWBRealEstateCapital.com
The JWBRealEstateCapital.com company has maintained profitability for its clients over the past eight years by diversifying its investments into different forms of real estate. The company has built or purchased more than 300 houses that are used as passive income for clients. The JWBRealEstateCapital.com company now supplies assistance to retirees and young adults who are expanding into the U.S. housing market this year.