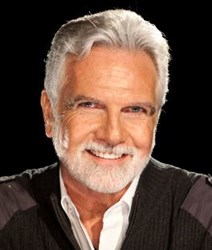 What if the answer to a problem at work was revealed to you in a dream last night, but; you didn't know it? Understanding dreams can give answers to life's problems, if you learn to grasp their meaning.
Flower Mound, TX (PRWEB) July 03, 2013
Did you have a dream last night? Do you remember it? The average adult will have at least four dreams a night, even if they can't remember them. When a dream is remembered, people wonder, "What did it mean?" and "Was this important?"
Dreams have changed our world. The idea for Google came from a dream. Dreams birthed the sewing machine, revealed The Periodic Table and Einstein's Theory of Relativity. Artists and writers depend on dreams for creative inspiration. Paul McCartney heard the melody for Yesterday, the Beatles classic, in a dream.
Most people believe that dreams are important, but, understanding the meaning of a dream can be difficult. It all depends on the "dream source," or where one thinks dreams come from. Throughout time, all cultures have placed a high value on dreams and interpreted them through the context of spirituality and divine guidance.
Dreams are considered doors to a spiritual dimension that provide insight, guidance and protection. The Bible is filled with stories of lives and fortunes being lost and found because of dreams.
"Dreams are one of the greatest mysteries of mankind," explains expert dream interpreter, John Paul Jackson. "The symbolism and code for unlocking the meaning of dreams is found from understanding the right source. For example a dream about snakes means that a person has, or will soon, encounter a lie or perhaps be falsely accused. A dream about falling is about a person's life being out of control. A flying dream means that a person has the ability to rise above problems and see from a higher perspective." Over the last four decades, Jackson has interpreted over 40,000 dreams and is considered the leading teacher of dream interpretation.
Science has shown that dreaming is critical to well-being. Lack of deep sleep and dreaming can impact health, increase fatigue, suppress the hormones, weaken the immune system and cause pre-mature death. Dreaming occurs mostly during the deeper levels of sleep and during REM sleep when the brain can transfers information from short-term memory to long term memory. According to Jackson, it's much more than that.
"Dreams are a way in which God speaks to men. Throughout Hebraic culture, for thousands of years, people expected direction, encouragement and warning to come from dreams," explains Jackson. "The idea that dreams are just our sub-conscious cycling through information is a relatively new concept. It's only been around for the last 100 years or so."
Western dream analysis, led by Sigmund Freud and his disciple, Carl Jung reduced the scope of dreams to a physical reaction or an activity of the soul. Freud and Jung believed that all dreams originate from the psyche (soul) and are generated by the mind to help you learn, problem solve and express wishes. The Freud/Jung dream theory states that dreams only come from within our (soul), or psyche. The psyche exposes the unconscious mind through dreams, according to Freud and Jung, and have no spiritual or prophetic guidance.
"Dreams that come from a divine or eternal source can be beneficial and life-changing," explains Jackson. "A God dream can protect you, expose enemies, deliver an invention or foretell the future." So, why does God speak to people in dreams? Like other theologians, Jackson believes that in sleep, the conscious mind and logic are relaxed, which allows God to speak directly into a person's mind and spirit with a dream.
Finding the meaning of dreams can be one of man's greatest quests. The debate over whether or not God is speaking through dreams will continue even among the experts. In Morton Kelsey's book "God Dreams and Revelations," Kelsey seems to indicate that right before he died Jung was re-evaluating the role of the psyche and spirit and their connection to God in dreams.
Jackson plans to explore the meaning of dreams, as well as other types of spiritual mysteries, in a new program he's developing for broadcast TV. Dreams and Mysteries with John Paul Jackson is slated to air its first season this Fall.
###
For more information about John Paul Jackson, Streams Ministries Int'l, Dream Interpretation, or the upcoming show Dreams and Mysteries: http://www.streamsministries.com/.
John Paul Jackson is considered an international leader in Dream Interpretation and Christian Spirituality. As an author, speaker and teacher, Jackson has impacted the lives of thousands through the Streams Training Center and publications. For more: info(at)streamsministries(dot)com.
Recent Stories about: http://www.streamsministries.com/news/2013-07-02/john-paul-in-charisma-digital-magazine