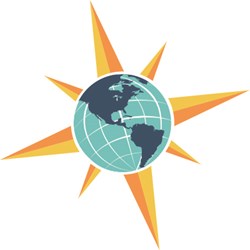 'Eloping allows couples to save time, energy and money versus a traditional wedding,' said Dave Westfall, Elopement Consultant with WhereToElope.com
Aurora, Colorado (PRWEB) December 11, 2013
Are you overwhelmed with all of the wedding planning options? Too much hassle? Not enough time? Too costly?
Elopement is the hottest alternative to the traditional wedding. WhereToElope's new Mobile App will make your elopement choice an even more enjoyable experience.
"Eloping allows couples to save the time, energy and money versus planning a traditional wedding," said Dave Westfall, Elopement Consultant with WhereToElope.com. "That's why we say that WhereToElope is the easiest way to, 'Just married!' The new Mobile App enhances the entire experience."
"The App allows couples to access information while on the go, from anywhere," Westfall added. "Elopements by definition are short-term decisions. They may decide on Wednesday they want to get married over the weekend. The App will significantly increase the convenience factor."
Eloping can save time, energy and as much as 90 percent of the cost of a traditional wedding. WhereToElope's Mobile App will answer these questions and more:

What is eloping?
Who chooses to elope?
When should you elope?
Where to elope?
How do you plan an elopement?
WhereToElope's Mobile App connects to various wedding elopement packages and offers suggestions on how to elope, what to wear when you elope and what gifts to give an eloping couple. Elopement checklists and easy-to-use elopement budget spreadsheets also are available.
"Seventy-five percent of our visitors on WhereToElope.com are new visitors every month," Westfall said. "One third of those are already using a mobile device to view our site. We're going to enhance their experience with the WhereToElope App."