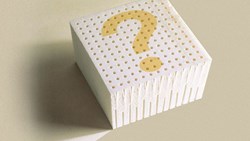 Dallas, TX (PRWEB) September 30, 2013
Latex mattresses are becoming increasingly popular with consumers seeking alternatives to spring mattresses and natural bedding options, but remain one of the more difficult mattress types to research due to complex materials and limited information. BestMattressOnline.com, a bed blog, works to simplify the differences between latex types in their latest article, "Which type of latex mattress is best for you?".
Best Mattress Online breaks the guide into three sections, first identifying core pros and cons of latex in general, then looking into questions to ask when shopping and concluding by comparing the main types and brands available. The pros and cons focus on core advantages like support, durability, customization, and potential eco-friendliness, while also highlighting potential disadvantages like cost, availability and weight.
The majority of the article takes a consultative approach, posing questions with answers designed to help readers identify pros and cons of different latex mattress options. The questions that BMO suggests involve budget, mattress feel/firmness preferences, allergies, and natural lifestyle preferences. Within the answers, the article explains the basics of natural, synthetic and blended latex, as well as differences between Dunlop and Talalay latex.
Latex mattress comparisons conclude the article. BMO provides two tables of data, one comparing general averages for latex types and another comparing 10 leading brands of latex. The latex type comparison looks at how the different types perform on owner satisfaction, eco friendliness, heat, odor, availability, cost and longevity. While all-natural latex has the higher owner rating, is more eco-friendly, longer-lasting, and less likely to have an odor, blended and hybrid latex mattresses tend to be cheaper and more widely available.
The latex mattress brand comparison table provides helpful information for those considering or shopping for latex mattress, with data collected for 10 brands including Astrabeds, Flobeds, Ikea, Plush Beds, Simmons Natural Care and more. In the article, readers can directly compare 100% natural, blended and hybrid brands on owner satisfaction ratings, price, type of latex, cover, warranty, and availability. The line that rated highest in the blog's comparison was Astrabeds, an all-natural Talalay latex brand, followed closely by two other natural brands, Plush Beds and Habitat. Brands on the lower end of the rating scale were more likely to offer blended and hybrid latex mattresses.
Best Mattress Online's guide provides a useful primer for people trying to compare latex types or decide if a latex mattress is the ideal option. The unbiased, neutral perspective clearly explains differences, with visual charts and data to summarize information. The website also offers helpful guides and brand comparisons for other mattress types and adjustable beds as well.
BestMattressOnline.com specializes in researching mattresses and mattress shopping to bring consumers useful and timely information. The blog format offers an accessible, mobile friendly platform for learning about brands and types of beds. Readers receive pro shopping tips, helpful guides, comparisons and more from an unbiased, fact-based perspective.