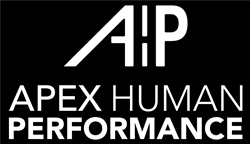 It is a 'club for health' that works like The Cloud delivering education and expertise people can trust, total body care, and a frictionless concierge experience, wherever you are, whenever you need it.
NEW YORK (PRWEB) November 24, 2021
Nutritionist and Strength and Conditioning Coach Andrew Malkiel made a bold move in the middle of the pandemic; he bought a health club -- located in, of all places, hard-hit New York City.
In the early fall of 2020, during the height of the COVID-19 global pandemic, Malkiel acquired Apex Human Performance, a private health club located at 940 Third Avenue in Manhattan.
Just one year later, the health club, known for not only its hyper-personalized and scientifically-vetted wellness regimens, but also its entertainment and business celebrity membership, has seen triple-digit growth -- more than doubling its membership -- under Malkiel's leadership.
Malkiel, who holds multiple degrees in nutrition and exercise science, has nearly a decade of both applied and academic experience in Exercise Science, Sports Nutrition, Fat Loss, and Competitive Bodybuilding. In addition to being a highly sought after coach and personal trainer who specializes in unifying nutrition and exercise regimens in an integrative approach that yields exponential results, Malkiel, who is also a former Wilhelmina model and NPC Natural Physique Champion, has successfully applied his scientific and evidence-based methods to his own body.
Regardless of external circumstances, Malkiel was drawn to the unique health club, which provides the "athlete experience" to members -- giving each member a dedicated team of nutritionists, personal trainers, and physical therapists, who all possess at least a Master's or Doctorate in their field. The uncertainty of the fitness industry during the pandemic, and the economy as a whole, may have caused other entrepreneurs and investors to shy away from high-dollar brick and mortar acquisitions, but Malkiel saw opportunity where others saw only risk.
Malkiel believed that despite the immediate challenges, the post-pandemic potential of the club, which was founded by former Today Show correspondent and internationally-acclaimed wellness authority Jeff Halevy, was well worth the risk:
"When I acquired Apex Human Performance, health clubs, gyms, and fitness studios in New York City were still shuttered by state and City Executive Order. The future of fitness looked bleak. But I believed that unlike any other gym or health club, the value provided to Apex Human Performance members is so superlative and clear, that there would not only always be a market for our services, but it would in fact grow, and demand would increase as a result of the pandemic. Doubling our membership was good cause for celebration at the one-year anniversary of my acquisition, and we are positioned to grow at the same rate over the next 12 months."
Since being stuck at home, one in five Americans have put a greater emphasis on wellness and 25% have increased the amount of time they spend exercising. This recent surge of interest in wellness has been one of the contributing factors to Apex Human Performance's success.
"Our success is our members' success," says Malkiel, who believes that his company's top line growth is only a reflection of successful health and wellness outcomes by its members. This member-driven approach to success is ubiquitous in Apex Human Performance's services, from personal training to nutrition counseling and physical therapy. Even before the pandemic, Apex Human Performance was ahead of its time, providing its global and frequent-traveler membership base virtual and digital services and support.
"It is nearly impossible to not hear about the new post-pandemic demand for 'hybrid' options -- combining brick and mortar with virtual and digital fitness -- by gym and health club members. But even before the pandemic, Apex Human Performance was supporting its members worldwide, through in-person and digital capabilities, like Zoom and FaceTime, that ensured 24/7 continuity of care."
While Apex Human Performance members receive world class care globally, their experience in New York City is truly unparalleled. Apex Human Performance's Manhattan location provides a private loft-style environment and concierge services usually only found at 5-star hotels. And because of the high level of expertise by its staff, members need to do little more than show up. "The only challenge I want our members to feel is in their muscles during a personal training session," says Malkiel.
Apex's growth is shaping the future of fitness and wellness. Recognizing a reinvigorated post-pandemic demand for preventive health, Apex Human Performance is proudly not just a "health club."
"It is a 'club for health' that works like The Cloud," explains Malkiel, "delivering education and expertise people can trust, total body care, and a frictionless concierge experience, wherever you are, whenever you need it."
####
About Apex Human Performance
For nearly fifteen years, and over several iterations, Manhattan-based Apex Human Performance has been a sought-out resource for carefully integrated health testing, personal training, physical therapy, and nutrition by a Who's Who list spanning multiple industries and professions, including Hugh Jackman, Frank McCourt, Milos Raonic, Joseph Edelman, John Oliver, John Legere, Ben Foster, Michael Sheen, and Ryan Seacrest, among many notable others.
To learn more, visit: https://apex-hp.com/