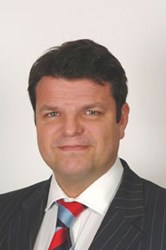 If you do not get whiplash treated properly early on, six to eight weeks later you could have serious problems.
Poole, Dorset (PRWEB UK) 30 August 2013
Many whiplash victims are failing to get proper treatment after their initial diagnosis at A&E, warn injury claims solicitors Coles Miller.
The injured victims are risking their long term health by failing to press for specialist follow up treatment by physiotherapists.
Relying simply on initial medical advice from overburdened Accident & Emergency staff can result in acute whiplash degenerating into a chronic condition, warned Coles Miller Partner Adrian Cormack.
"We are seeing a lot of cases like this," said Mr Cormack, a UK Legal 500 recommended solicitor who leads the personal injury team at Coles Miller.
The problem has been increasing because whiplash victims are becoming more reticent about taking the time off they need for treatment.
Some of this is due to the growing stigma associated with reporting a whiplash injury but much of it is due to the current climate of austerity, believes Mr Cormack.
Dealing with whiplash caused by a motoring accident can be time consuming – involving the initial diagnosis and treatment at A&E, taking the car to the garage for repairs, picking up a hire car then an average of six to eight physiotherapy sessions.
"If you're working for a busy company and things are tight, they need all hands to the pump and physiotherapy can involve a lot of time off," said Mr Cormack.
He added: "If you do not get whiplash treated properly early on, six to eight weeks later you could have serious problems. The longer you leave it, the more likely it is to become chronic."
Some good insurance companies understand the importance of getting proper treatment early and fund six to eight weeks of treatment without delay.
It highlights the importance of getting a prompt whiplash compensation settlement so the victim can get the treatment they need as soon as possible – before the symptoms become chronic.
But the government is planning to raise the threshold for whiplash claims to £5,000, effectively denying access to justice to many injured motorists, warns Coles Miller.
Coles Miller's legal team includes members of the Law Society's Personal Injury Panel, the Association of Personal Injury Lawyers (APIL) and the Motor Accident Solicitors Society (MASS).
They deal with a wide range of claims from all over the UK, including recovering uninsured losses following road accidents.
Many of the motoring cases taken on by Coles Miller involve motorbike accident compensation claims – with most of the riders injured through no fault of their own. Other road users simply did not see them in time.
The team also handles significant numbers of work accident compensation claims for injuries caused by dangerous machinery, trips and falls, exposure to dangerous chemicals, vibration, repetitive strain and stress.
Dorset-based Coles Miller has five offices in Poole, Bournemouth, Broadstone, Charminster and Wimborne. The firm has more than 50 years of experience in dealing with claims for personal injury.
Some of the most complex and demanding cases are those handled by Coles Miller's specialist head and brain injury lawyers.
Most of these severe brain injuries are caused by car and motorcycle collisions, accidents at work or birth complications.
For more information, please contact Coles Miller Solicitors Partner Adrian Cormack, 01202 673011.
-Ends-
Notes For Editors
Coles Miller is one of Dorset's leading law firms with offices in:

Poole - (01202) 673011
Charminster - (01202) 511512
Bournemouth - (01202) 293226
Broadstone - (01202) 694891
Wimborne - (01202) 935039
Coles Miller is one the largest law firms in the region with 14 Partners and around 110 staff. It traces its history back to the late 1920s.
As well as providing a full legal service for the private client, the firm also has one of the largest dedicated commercial departments in the Bournemouth and Poole area.