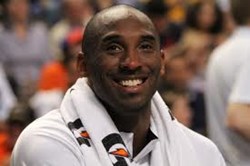 Owner Brandon Hopkins says, 'We don't try to do everything, instead we do a few things, and do them well. Reputation management and link building, nothing else.'
San Francisco, CA (PRWEB) August 13, 2013
Reputation management work can be difficult for inexperienced SEO providers and it can be nearly impossible without full time employees.
DiamondLinks.net white label reputation management is both experienced and has a full time staff devoted to reputation management. Owner Brandon Hopkins says, "We don't try to do everything, instead we do a few things, and do them well. Reputation management and link building, nothing else."
While many companies struggle to finish a single campaign, DiamondLinks.net and their sister site OvernightReputation.com have recently set a new record of finishing a client campaign in 11 days. "That was very exciting for us, but even more so for our client. He was literally thrilled to see such quick results. Our previous record was 19 days and dropping that record to 11 days was unbelievable. I don't know if we'll be able to set a new record anytime soon, but we'll try," says Hopkins
DiamondLinks.net prides itself on discretion for both its client information as well as it's techniques and strategies. Their clients information is never shared and they are willing to sign a non-disclosure agreement (NDA). "We spend thousands of dollars every month of testing new strategies and verifying current methods are still working. We're not flying blind, with every client, we have a very specific goal and reach that goal through a precise method that varies from client to client," explains Hopkins.
The company has worked with clients all over the world from South America (Brazil, Mexico and Argentina) to Australia to Europe (United Kingdom, France and Italy). While headquartered in California, the company can make time to meet with you over the phone or Skype.
DiamondLinks.net started as a high quality link building service and was repeatedly hired for reputation management. Since that time they have started a full time reputation management business. For more information on white label link building and white label reputation management, contact them by phone at 559-871-1613 or online at http://www.DiamondLinks.net .