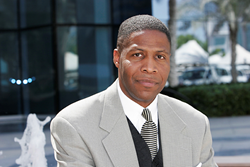 5 million American children have been taken based upon U.S. DHHS reporting! The separation of children from parents is becoming normalized. Your child could be next, unless we act to stop this now, by urging Congress to pass this bill!
WASHINGTON (PRWEB) September 22, 2020
A new "We the People" petition at the Whitehouse.gov website would call on the current administration to urge Congress to take up Resolution H.J.Res.36 - Proposing an amendment to the Constitution of the United States relating to parental rights.
Over 5-million American children have been separated from their parents in the last 20 years as reported by the U.S. Department of Health & Human services Children's Bureau. The separating of children from fit parents is becoming normalized and must be stopped!
While the 14th Amendment somewhat address parental rights, the "Parental Rights Amendment" will ensure that our country's interpretation of parental rights—that parents have a fundamental interest in directing the upbringing and education of their children and a right to the care, custody and management of their children—will become an explicit constitutional right, superior to the laws of every state and treaty. In other words, it will ensure that the right to parent is treated as a right and not taken away without compelling government interest. Simply put, The Parental Rights Amendment limits the power of government. It puts a giant "Stop Sign" up to Congress and the States, telling them that they may not intrude on the rights of parents.
The website program first launched by President Obama, was relaunched by President Trump, and any petition that obtains 100,000 signatures in its first 30 days, will get reviewed, made sure it gets in front of the appropriate policy experts, and will receive an official response from the Whitehouse. When the White House responds, everyone who has signed the petition will get an email from the White House to let you know that they reviewed and responded to the petition. The more signatures the petition gets the better.
This joint resolution proposes a constitutional amendment stating that

the liberty of parents to direct the upbringing, education, and care of their children is a fundamental right;
the parental right to direct education includes the right to choose, as an alternative to public education, private, religious, or home schools, and the right to make reasonable choices within public schools for one's child;
neither the United States nor any state shall infringe upon these rights without demonstrating that its governmental interest as applied to the person is of the highest order and not otherwise served;
the parental rights guaranteed by this amendment shall not be denied or abridged on account of disability; and
this amendment shall not be construed to apply to a parental action or decision that would end life.
The Rep. Jim Banks (IN-3) introduced the Parental Rights Amendment in the U.S. House joined by fifteen cosponsors.
Original cosponsors include:
Rep. Alex Mooney (WV-2), Rep. Bill Posey (FL-8), Rep. Vicky Hartlzer (MO-4), Rep. Jeff Duncan (SC-3), Rep. Doug Lamborn (CO-5), Rep. Brian Babin (TX-36), Rep. Pete Olson (TX-22), Rep. Steve Watkins (KS-2), Rep. Debbie Lesko (AZ-8), Rep. Ron Wright (TX-6), Rep. Mark Meadows (NC-11), Rep. Ted Budd (NC-13), Rep. Doug LaMalfa (CA-1), Rep. Ted Yoho (FL-3), and Rep. Tim Walberg (MI-7).
Executive Director Dwight Mitchell who launched the petition says, "This Resolution needs immediate action from Congress now. What's even more alarming is that a staggering 84% of all child removals are not related to any physical harm to the child whatsoever, but investigator discretion, and up to 83% of all investigations are ultimately concluded to have involved no abuse or neglect whatsoever as reported from the U.S. DHHS link above.
"The really scary part about all of this for me, as it should be for all parents, is that this taking of children from their parents is becoming normalized. It's traumatizing to children, their families and a form of systemic violence. What's even more alarming, is that the good citizens of this country are sitting back silently and allowing it to happen. Don't they realize their children might be next unless we stop this now?"
In June of 2018, the Children's Defense Fund, along with 540 organizations from all 50 states, the District of Columbia and Puerto Rico which have well-recognized expertise in the fields of child welfare, juvenile justice and child health, development and safety, reported that the separation of children from their parents will have significant and long-lasting consequences for the safety, health, development, and well-being of children.
Since the introduction of the Family First Prevention Services Act in 2018, which prioritizes keeping families together, the Nation Conference of State Legislatures (NCSL) has identified only 25 states that have enacted 51 bills in 2018 and 2019.
"We believe that parents have the fundamental right to the care, custody and control of their children so long as the child is not harmed. The liberty interest is perhaps the oldest of the fundamental liberty interests recognized by Courts. This includes, but is not limited to home schooling, educational material, religious freedom, vaccination choice, medical decisions and discipline. Families with children are the elemental unit of a society, the reproductive cell; without healthy families, the entire U.S. enterprise unravels. Parental rights are essential to a healthy, happy productive free society" says Dwight Mitchell.
Citizens 13-years old and above can review and sign the petition at https://petitions.whitehouse.gov/petition/amend-constitution-include-parental-rights-acting-house-bill-36-congress-session or through the website https://familypreservationfoundation.org/about/amendment
About the Family Preservation Foundation
Throughout the United States, Family Preservation Foundation feels children are needlessly removed from parents for "infractions" that have traditionally been accepted practices in many homes. Family Preservation Foundation was forged out of necessity because we were concerned that parental rights were slipping away in America. Children need to be raised by loving nurturing parents, and not the government. If fact, based upon federally reported statistics and child welfare outcomes, the government has done a horrible job at raising children by any measure. (Federal Statics)
Each day we see that parental rights are not being upheld in the courts. This includes, but is not limited to vaccination, religion, education, medical and other parental rearing choices. To combat this, we are empowering parents by providing free legal assistance, education and support, while defending the rights of children and their families that are being traumatized by family separation due to the government overreach. The nonprofit seeks legal reform and to decrease racial disparity in the Child Welfare system.
For more information visit familypreservationfoundation.org.