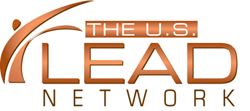 US Lead Network completes the entire animation including script, voice over, graphic design and production. The client simply receives the completed project!
Phoenix, Arizona (PRWEB) May 05, 2014
Top medical and dental internet marketing firm, US Lead Network, is now offering color whiteboard animation videos for only $1495, with voice over, and all production included. These videos last two minutes with the script being written by a healthcare professional. For more information on the whiteboard animations, call (877) 791-6466.
When it comes to medical and dental practices, healthcare device or service companies, the ever increasing competition necessitates innovative marketing to garner attention and keep it. Whiteboard animation videos serve this purpose exceptionally well by engaging the viewer and keeping attention for the duration of the two minute video.
Most companies charge per minute for whiteboard videos, with additional fees being added on for the script and audio. According to US Lead Network CEO Dr. David Greene, MD, "What separates us is our team completes the entire animation for one low price. An MD writes the script, we do the audio, and we have the graphic design team to complete the animated video. It's turnkey!"
US Lead Network will even add royalty free music to the background and upload the video to a client's YouTube channel if desired. Then the company will embed the video to the desired website location as well.
Whiteboard videos are able to tell a company's story in a very short time period in a fun, educational format. This has a high likelihood of converting prospects into patients or clients, depending on the company's offering.
US Lead Network is the country's top healthcare marketing firm, helping practices and medical companies increase business with an exceptional ROI. To learn more about the whiteboard animations for $1495 and US Lead Network services, call (877) 791-6466.