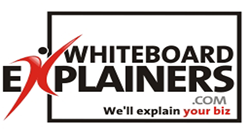 (PRWEB) March 27, 2014
Whiteboard Explainers Co. Ltd. has just opened more to the Australian market and decided to give Australian clients the same whiteboard explainer video package offered to American clients. Now Australians can also enjoy 100% money-back guarantee and unlimited amendments.
More and more Australians are choosing WhiteboardExplainers.com because of its cost-effectiveness and affordability when it comes to its whiteboard explainer video packages. Those two terms aren't necessarily synonymous. The company is able to offer both affordability (cheap rates for every minute of footage) and cost-effectiveness (even the more expensive options will yield clients huge profits, which more than justifies the expense) depending on which package a company chooses to get. In light of Australian support, WhiteboardExplainers.com reassures that Australian clients can also avail of the 100% money-back guarantee and unlimited amendments that have long been available to U.S. clients all this time, as a sign of the video explainer's gratitude and appreciation of the new market.
The animated whiteboard explainer offerings of WhiteboardExplainers.com are gaining huge popularity from the Land Down Under. More and more Australians are availing of the services of WhiteboardExplainers.com, including its 100% money-back guarantee in case clients are unsatisfied with the work they've been handed and unlimited amendments with no questions asked. Few, if any, explainer video packages on the market available to Australia offer the two beneficial deals that ensure customers full creative control over the end product while at the same time acquiring the results they want. As long as they or their own respective consumer base isn't responding to the WhiteboardExplainers.com animated, infographic-like movie, it could be improved ad infinitum until the desired effect is achieved.
In essence, Australians need not be concerned about being shortchanged when it comes to quality control and promotional deals, unlike with certain other explainer provider competitors of WhiteboardExplainers.com that favors certain markets better than others. The U.S. market isn't getting promos that are head-above-heels better than what Australians are getting or vice-versa, even though the United States has been a long-time flourishing market in its own right; WhiteboardExplainers.com is an equal-opportunity provider in every sense of the term. In any case, for those who are curious what Whiteboard Explainers has to offer or even what an explainer video is in the first place, here's the deal.
Whiteboard animated explainer videos are taking the SMB (small-to-medium business) market by storm all across the world because these "vids" are essentially the animated counterpart of infographics. Just as infographic pictures showcasing text, pie charts, graphs, and statistics about important movements, concepts, and historical events, so too can short viral explainer videos showcase, for example, a company's Frequently Asked Questions page or user tutorial in an engaging, entertaining, and informative manner. No one has time to peruse every nook and cranny of a given website. A three-minute video, however, everybody has time for that. Viral videos are all the rage, and even advertising is taking a more minimalist yet informative approach to marketing.
With the help of WhiteboardExplainers.com, clients are given the opportunity to present what their site is all about in a nutshell, so that nothing important will go past a typical Internet user's short attention span. Every metadata-filled video package offered by WhiteboardExplainers.com includes the following: User-friendly and compelling visual representation of concepts that any demographic can appreciate or understand at a glance. Stunning visuals that tell the story that one wants to tell. Tutorials are now a breeze to go through with the assistance of an animated video explainer that explains in immersive detail what needs to be done instead of having a "talking head" tell a person what should be done. In short, WhiteboardExplainers.com is a more "Show Not Tell" approach towards enriching the minds and establishing brand awareness among any given consumer base.
Contact:
http://www.whiteboardexplainers.com
Tel: + 1 (310) 584-7293
email: johan(at)whiteboardexplainers(dot)com