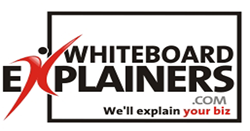 (PRWEB) February 26, 2014
The Whiteboard Explainers, a well-established company within the United States that produces explainer videos, has now taken the steps to expand its client base outside of the USA. Its many would-be clients all over the world, especially in Australia, have long been awaiting this announcement. For those in the global arena who aren't familiar with what the Whiteboard Explainers has to offer, here's the gist: By availing of WhiteboardExplainers.com's whiteboard video explainers, a company will be able to creatively increase its sales figures and conversion. These videos showcase in easy-to-follow images and graphs what a product, service, or promotion is all about in a visual manner.
With that in mind, corporations and SMBs (small-to-medium businesses) can currently enjoy the same service that the U.S. has been getting from WhiteBoardExplainers.com for quite some time. This includes professional video packages developed to ensure that a given firm's marketing videos are as compelling and user-friendly to viewers as possible.
For example, if it's an explainer video about virtual concierges, a typical video will cover all the fundamentals regarding the service, what's in it for the customers, and how they could get their hands on their own concierge for their stores or shops. WhiteboardExplainers.com prides itself when it comes to the meticulousness of its work.
There's a particular emphasis on sales conversions when it comes to the WhiteboardExplainers.com packages, which all the customers seem to appreciate says the managing director Johan Hedin. A customer could also request for free unlimited revisions and improvements on the video in case it only requires a bit of tweaking and adjustment to penetrate a given audience or demographic. Regardless of where a company or client is from around the world, they could also avail of WhiteboardExplainers.com's staple offerings of unlimited revisions and 100% money-back guarantee. As far as Whiteboard Explainers is concerned, the customer is always king, and what he says goes.
Clients from all over the world could now acquire their own "tutorial" type of product that's useful when it comes to explaining to their own customers the virtues of their products, how they can be used, or even as a means of showcasing how to troubleshoot certain issues and frequently asked questions. Instead of hiring an expensive animation or commercial firm to create tutorials and the like for marketing purposes, a more affordable and cost-effective method of creating explainer videos has been devised by WhiteboardExplainers.com. Specifically, these videos could be used to improve traffic-to-sales conversion by serving as advertisements, infomercials, and relevant web content at the same time.
These videos could also contain metadata and comments underneath it that could encourage dialog between the webmaster and his visitors, which has a huge impact in terms of search engine optimization for a given site. The more interactions and comments that a video receives (whether it's posted on the site's servers or embedded through video-sharing sites like YouTube), the more SEO-friendly a site can become since the video is receiving constantly updated content from the visitors themselves. These comments can also serve as feedback to improve the video, which can be revised and improved upon an unlimited number of times. WhiteboardExplainers.com even features dependable tech support to field all questions, comments, and suggestions from the clientele.
The whiteboard explainer video package is now available to everyone around the world in WhiteboardExplainers.com's bid to expand its existing consumer base to global proportions. Big and small businesses should contact WhiteboardExplainers.com in order to receive their own animated, easy-to-understand whiteboard guides to be used as tutorials, infomercials, and outright video versions of FAQs designed to make a given site's content a lot more accessible to the typical visitor. If a company is having issues converting traffic to sales, then WhiteboardExplainers.com can serve as the bridge to that goal.
Contact:
http://www.whiteboardexplainers.com
Whiteboard Explainers Co. Ltd.
11734 Wilshire Blvd C1105
Los Angeles CA 90025
U.S.A
Tel: + 1 (310) 584-7293
Email: johan(at)whiteboardexplainers(dot)com