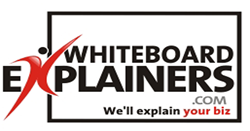 (PRWEB) March 19, 2015
WhiteboardExplainers.com has recently added kinetic typography to its extensive line of video production services. As reported on this webpage, WhiteboardExplainers.com had been recently hired by the National Soccer Coaches Association of America (which has 30,000 members all over the world) to create a video that launches their new eLearning initiatives that makes extensive use of the kinetic typography offerings of the site. On top of character animation and an infographic-like format when it comes to presenting data, WhiteboardExplainers.com now has a service that makes even the text dynamic, vibrant, and interesting to look at in video form because of all its movement.
From beginning to end, the members of the team enjoyed working with WhiteboardExplainers.com's team of illustrators and voiceover artists, as expressed in the link mentioned above. What's more, the company worked hard in bringing the script to life at a lightning-fast pace. Every change that was requested by the team was implemented in almost real time, thus the resulting video and its quality was met with huge approval by the clients in question. Additionally, the the National Soccer Coaches Association of America also expressed their amazement at the quickness in production, such that the cost of the whole package was more than justified by how early it was delivered.
According to the testimonial of the National Soccer Coaches Association of America, they'll be using the site for months to come because as far as they're concerned, WhiteboardExplainers.com is a trusted brand that evolves every time. At any rate, here's the deal when it comes to the newest addition to the WhiteboardExplainers.com arsenal, which is kinetic typography. Essentially, kinetic typography is the technical term for what's more commonly known as moving text. This animation technique has an extensive history attached to it and can be utilized to mix visual presentation, motion, and text to express ideas through video animation. It's the kind of advanced service that could transform any site into a powerful video marketing tool.
The text in kinetic typography is presented in a way where it's supposed to evoke or convey a particular emotion or idea, the same way music and voiceover could but only this time in a visual and dynamic format sans pictures and animated cartoons playing over the video. It involves different layouts such as Barbara Brownie's model of temporal typography, which divides moving text into "fluid typography" and "motion typography" (which in turn is subdivided into "dynamic layout" and "scrolling typography"). Motion typography involves words and letter that move in a three-dimensional space where everything moves in relation to one another. Fluid typography, on the other hand, has the letter themselves change without anything moving or changing location.
The whiteboard explainer video provider known as WhiteboardExplainers.com now includes a special moving text or kinetic typography package that adds a dynamic and impactful feel to loads and loads of otherwise boring text and droll captions. This on top of the PDF guide, the character animation, and many other animation techniques has made WhiteboardExplainers.com one of the most dependable and complete explainer video companies in the world. Every topic will be explained in a more unambiguous and compelling manner.