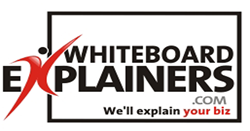 (PRWEB) August 28, 2014
WhiteboardExplainers.com now offers custom-tailored whiteboard explainer videos renowned the world over and vouched by their extensive clientele with a stock photo image gallery included in the services offered. Therefore, people will get to have a better template that will ensure that their customized video explainer package is delivered to their site post-haste. The first option approach wherein even the animations and the character design are tailored to the needs of a given company (which might include incorporating a mascot and whatnot) entails having an illustrator draw new images straight from the drawing board. However, with the advent of the stock photo image gallery option, clients now have a more cost-effective method of getting their explainer videos out.
There's a stock library of images, photographs that aren't copyrighted, and various other usable things that will ensure the explainer video turnaround and development cycle will occur as fast as possible. With that said, the costlier alternative to the standard stock photo gallery is still available for companies who believe that full customization of the video is the way to go. This is to be expected of the 15-year-veteran known as WhiteboardExplainers.com that has gathered enough experience in video creation to provide any client with any video that he or she desires, which covers a whole host of styles and formats. Aside from the stock photo image gallery, people also have the option to go with 2D animated videos. One can go with the mascot-creation and animation option if they so choose or instead opt for a more realistic approach. It's all possible.
This is different from the regular explainer videos in that they're not just infographics with loads of large-font text transitioning from one to another. This actually sort of coincides with the stock photo option in that explainer videos have evolved so much that there are now three options one can go about when it comes to explainer video creation. There's the animated infographic full of charts and text but minimal people, there's the stock photo option that makes the presentation less about transitioning from one text to another plus relevant pictures are being used, and there's the animated option that allows clients to have mascots or people demonstrate what's being told in text, thus making the video more engaging.
The WhiteboardExplainers.com website has come a long way from merely providing graph and text transitions to full-on well-animated characters and stories that truly offer a significant impact on the minds of whoever watches these videos. With the stock photo option in particular, clients can showcase to their visitors and customers explainer videos with real characters and personalities. The ability to tell a better story or demonstrate a stronger message is now in their fingertips. People are less likely to turn off the video because it's too text heavy and doesn't showcase at a glance what they're all about. The implications of adding something as simple as a photo gallery is tremendous. Customers will likelier embrace a product being advertised or understand an explainer video "How To" if they have something relatable in the screen.
On top of the 2D animation and character design offerings of WhiteboardExplainers.com, the wholesale whiteboard explainer video package also now includes a stock photo option that allows clients to customize their presentations and explainer videos in such a way that's more relatable to their customers. No longer will the videos only be composed of heavy text transitioning from one slide to another or a cartoony mascot that not every demographic will be fond of. There are now stock photos that are free for use by the thousands or hundreds of thousands in the WhiteboardExplainers.com portfolio that will streamline video explainer creation in every way possible.
Contact:
http://www.whiteboardexplainers.com
Tel: + 1 (310) 584-7293
Email: johan(at)whiteboardexplainers(dot)com