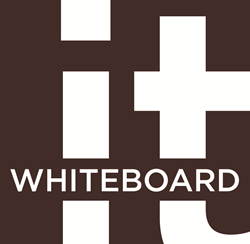 That approach has helped to fuel our success and is a key reason why referrals comprise the bulk of our client base.
Buffalo, NY (PRWEB) June 25, 2015
Buffalo-based IT consulting firm Whiteboard IT Solutions has announced that it is now an authorized reseller of Dragon® Medical Practice Edition 2, bringing the industry's most advanced speech recognition software to its healthcare clients.
"At WITS, we take pride in providing the very best in products and services to our clients," said the company's president, Steven Murphy. "That approach has helped to fuel our success and is a key reason why referrals comprise the bulk of our client base. Adding the state-of-the-art technology of Dragon Medical Practice Edition 2 to our roster of products, strengthens our ability to assist physicians in enhancing their practice's efficiency and boosting their all-important, bottom line."
To celebrate joining forces with Dragon Medical, WITS is offering exclusive discounts on the ground-breaking software for medical practices in the region it calls home, Western New York.
Nuance's Dragon Medical Practice Edition 2 enables clinicians of all types to quickly and easily, navigate and dictate medical decision-making and treatment plans directly into a patient's electronic record. The software is 99 percent accurate, right out of the box, and can turn speech into text three times faster than typing. More than 200,000 physicians worldwide have adopted the original version of Dragon Medical and report significant savings of time and money on clinical documentation.
Frustrations associated with EMR/EHR adoption are minimized by Dragon® Medical Practice Edition 2's speech-enabled navigation and customizable macros that allow physicians to replace clicking and typing with simple voice commands. Clinicians can create more comprehensive and accurate patient records, resulting in effective coding, achievement of Meaningful Use criteria and ultimately, higher reimbursement levels.
Dragon Medical Practice Edition 2's patented technology recognizes nine regional accents, including Australian, British, Indian, Spanish, and inland northern and southern U.S. It can be trained to the specific way a user pronounces a word, so they are clearly understood every time. With more than 90 medical specialty and subspecialty vocabularies included in the software, even the most complex terminology and phrasing can be transcribed correctly.
To find out more about the services provided by Whiteboard IT Solutions, visit: http://www.whiteboardits.com
About Whiteboard ITS:
Whiteboard IT Solutions LLC (WITS) is an IT consulting firm specializing in helping organizations better use business technology to improve operations. Headquartered in Buffalo New York, WITS offers a variety of end-to-end business technology services, from secure colocation and disaster recovery to managed services and cloud services throughout the Western New York Region.