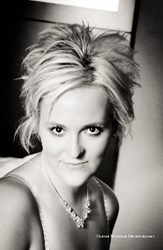 Sadly, the majority of people completely forget the toll that sales tax can take on their overall budget.
Phoenix, AZ (PRWEB) November 26, 2013
Event Producer, Wedding Expert, and White Hot Events' owner, Erika L. Watson, has seen and produced her fair share of weddings, corporate events, and galas across the country. She has also experienced the good and bad of planning each type of celebration. As more friends and families get involved in the planning of a wedding, and in an attempt to not subject another Father of the Bride to sticker shock, she recently took the time to get brutally honest – bridal style.
Always Apply Sales Tax
"Sadly, the majority of people completely forget the toll that sales tax can take on their overall budget," Watson adds. Typically, sales tax ranges from state to state—the average being around 8.5%. As a good rule of thumb, anything deemed a "service" (i.e. a planner, the band, etc) is not taxable. However, on the other hand, labor (or a Service Charge) is considered taxable at the same rate. So, given that every invitation, appetizer, slice of cake, bouquet, etc. is taxed at a rate of 8.5% (for this example), $4,250.00 of a $50,000 budget (again, for this example) is immediately taken for sales tax. The result before a single thing has been bought, ordered, or found: $45,750.00.
Don't Forget the Labor
Everything—from Caterers to Florists—are going to charge for labor. Most venues also charge a Service Charge of anywhere from 18-22% of the overall total. This labor charge, from a Florist for example, may cover the actual labor it takes to put the bouquets/centerpieces together, or it can be the labor involved to actually design, set up on-site, and take it all down after the event concludes. Either way, the vendor contract should detail these charges out. In addition to Labor, Watson adds, "other ancillary charges could include: Transportation / Delivery Fees, Late Night Set-up / Strike, Gas Surcharge, etc." Using the example budget from above, and again, using a good average Labor charge of 20%, $10,000.00 of a $50,000.00 budget should be allocated to Labor. So, after Sales Tax and Labor are figured in to the budget ($50,000—$4,250.00—$10,000.00), you are ready to go wedding / event planning—with $35,750.00 to spend.
Friends, Family, and Other "Volunteers"
Right now, there are a good number of people going through a mental list of all the friends and family that will pitch in to help on the big day. It is always nice when families and groups of people are that close and eager to help. Realistically, when everyone is rushing around trying to get hair and make-up done and the perfect pictures taken, who is going to want to worry about who is putting together the centerpieces and who was bringing the place cards? "In fact, my insurance (as well as that of most event production companies) doesn't cover items that are not ours if we break them, if an employee gets hurt, etc. In addition, we are only going to allocate staff for the tasks contracted—we don't budget our projected labor to include the possibility of having a plethora of people just standing around to help since we aren't certain of it and can't control for it," Watson elaborates. So, when contemplating the cost of labor to the money saved, take (30) seconds and answer the question "Is it really worth it?" If the answer is "yes," start rounding up the troops.
To the Backyard of the Family Home…
For those that have already started to think that they can save on both sales tax and labor if they have the wedding / event at their home... give it a second thought. First, houses are never built with enough ancillary power to accommodate the large overhead lighting, etc. that will be needed for an event. Power cables on the ground add a safety issue (we wouldn't want anyone to trip in the backyard and sue the homeowner, would we?). Power generators—which are very rarely needed in an actual event venue—are then brought in to make up the difference. These are noisy to be around, and low-cost versions can be problematic for bands and DJ's by damaging equipment or causing poor sound. Next, while residential bathrooms are gorgeous and quite inviting, houses rarely have enough of them to accommodate the number of guests invited (and just assume that they will all go through the cabinets) Another challenge? Parking. If the movie "Father of the Bride" doesn't send shivers down your spine, you are one tough cookie. Check to make sure that there is adequate parking for one car per two invited guests. Oh, and go ahead and buy an extra bottle of bubbly for the neighbors. You will owe it to them.
The Most Important Thing of All: Time
Hopefully this is a very exciting time not only for the happy couple, but also for their respective friends and families. And although it seems like forever to plan, the time will begin to fly by. Bridal showers to host, wedding details to shop for—so many tasks have to get done. The great thing is that it doesn't all have to get done by friends and family. It doesn't have to be entrusted to "volunteers" that they may (or may not) have. And, with all due respect, what is everyone going to do with all of the mason jars, ribbon, random chalkboards, and scraps of paper when it all is over? Watson details it even more by adding, "Believe me when I say that the time and energy it takes to go it alone—to plan all of the minute details of every component, to track down everything you need to buy, to put it together, to transport it to and from the festivities, to set it up and take it down, to orchestrate all of the flower companies and rental services, to store it all at home (in all of your extra space.) beforehand and then to store it afterward for about a year or so... or until you realize that it just needs to be donated to charity—in the end, all of this costs you money and precious time that should be spent enjoying your loved ones before and during the special day. I give you my word... you take care of your happy couple and we will take care of the rest."
About White Hot Events
White Hot Events is a Phoenix-based event design and production company. Since the inception in 2010, White Hot Events has designed and produced events of all sizes, including weddings, corporate meetings, product launches, and social galas. From putting lightning in Phoenix Ballrooms or mastering tennis courts in South Carolina, White Hot Events designs and creates every single detail in their North Phoenix warehouse and design studio. Because each and every group of attendees is different, every event must be created differently. Whether designing beautiful wedding flowers or producing impactful corporate events, every aspect is customized to the group at hand. Led by Erika Watson, a 17- year industry veteran who has been praised by the media and celebrities alike as the "modern day MacGuyver in stilletos," she truly defines her own motto: under promise and over deliver. Learn more at http://www.WhiteHotEvents.com.