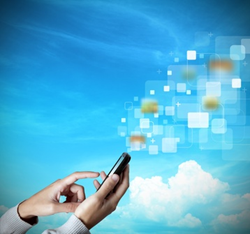 This will make it much more practical for people to use WhitePages.us.org when they are on the go.
Chicago, IL (PRWEB) March 25, 2014
WhitePages.us.org has launched optimized versions of their telephone number search services so that they can be used on major mobile devices, the company announced yesterday.
"First we needed to get our website up and running, then we needed to have a social media presence," a WhitePages.us.org spokesman said. "Once that was completed, mobile optimization was the logical next move. Many people use their mobile devices as their primary Internet connection point, so we need to be useful for them."
WhitePages.us.org now has optimized pages for iPhones, iPads, Microsoft phones, and Android-enabled devices, he said.
"All they have to do is go to the site and our system will be able to tell what type of mobile device they are using, and will auto-direct them to the right version of our site," he said. "They won't have to download or install any apps to use the WhitePages.us.org service."
This will make it much more practical for people to use WhitePages.us.org when they are on the go.
"If someone calls you up and you don't recognize the number, you want to be able to search it and find out who they are before you decide if you want to call them back," he said. "It makes it safer to use your phone when you are away from home."
"There will not be any additional fees for using the search service from mobile devices," he said.
"It's the same service as before," he said. "You just aren't tied to your desktop anymore."
About WhitePages.us.org:
Customer service website WhitePages.us.org was created to serve the needs of public records clients across North America. With thousands of requests processed each day, WhitePages.us.org continues to grow as a reputable customer service resource. Visit WhitePages.us.org to chat with a live representative, call 1-855-673-3303, or email Manager(at)WhitePages(dot)us(dot)org with any questions or concerns.