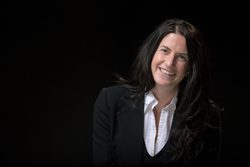 Mammoth Lakes, CA (PRWEB) February 25, 2014
Last week, Mammoth Lakes Tourism's Director of Marketing Whitney Lennon was elected second Vice President to the Board of Directors for the Yosemite Gateway Partners (YGP). Lennon joined the group as a member of its Marketing Subcommittee, and was appointed as a member of the Board last summer.
As for the newly created role of second VP, Lennon said, "I'm the back up to the back up."
In all seriousness, Lennon is a key representative for the eastside in the YGP organization, especially this year as the Park celebrates the 150th anniversary of the Yosemite Grant. Having a seat at the table provides a platform to communicate directly with Yosemite National Park.
Lennon said she pursued a seat on the Board in order to represent the East Gateway and develop highly actionable items.
Yosemite Gateway members founded the non-profit YGP in 2003 as outreach to their communities. It was designed as a way to foster communication between Yosemite National Park and the four communities that sit at its entrances. Lee Vining and the entire Eastern Sierra serve as one of these four gateways.
"Whitney's election as second Vice President of the Yosemite Gateway Partners Board of Directors helps to tie in our rich National Park heritage and Mammoth Lakes' unique location as the Eastern Gateway to Yosemite National Park," stated Mammoth Lakes Tourism's Executive Director John Urdi.
YGP meets quarterly in Yosemite Valley to facilitate discussions of mutual importance to the Yosemite area, network with other stakeholders, get relevant Park and community updates, share diverse perspectives, and collaborate and problem solve as needed.