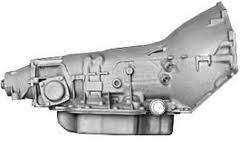 Our website is now full of secondary market suppliers that are retailing used and remanufactured transmissions at lower than most sale prices found on the web
Dallas, TX (PRWEB) April 14, 2015
Buying a transmission replacement from a qualified dealer does not always guarantee a sale price to a consumer. The Car Parts Locator company is now helping more adults find wholesale auto transmissions from its group of secondary suppliers that offer inventory for sale this year at http://www.carpartslocator.com/wholesale-auto-transmissions.
The cross-promotion of the inventory of more than one supplier is helping the CPL company to provide better prices for consumers who purchase used or rebuilt automotive transmissions in the U.S. The expansion of adding more wholesale and near wholesale pricing for car parts is creating more of an opportunity for regular car, truck, van or SUV owners to save money.
"Our website is now full of secondary market suppliers that are retailing used and remanufactured transmissions at lower than most sale prices found on the web," said one CarPartsLocator.com source.
The access to the wholesale transmission outlets this year is part of a larger expansion effort of auto parts suppliers by the Car Parts Locator company. Because the company database is now linked to thousands of suppliers, locating a variety of price structures and inventory levels is now much easier for system users.
"We open our resources up to any person who has a direct need for any type or brand of automotive component, and use the power of our system to find the best pricing," said the source.
The Car Parts Locator company has made an effort to introduce more auto junk yards that can be freely searched for in the company database throughout 2015. Top cities and small towns are now represented through the second hand suppliers that are offering inventory at sale prices at the CPL website.
About CarPartsLocator.com
The CarPartsLocator.com company supplies automotive components to consumers who prefer to purchase from auto salvage dealers across the U.S. The company has created its portal for exploration that helps people find vintage and recently built components. The CarPartsLocator.com company provides information about available parts for sale through its website and blog now installed on the web.