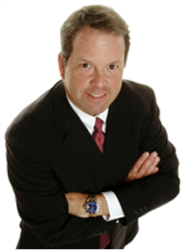 No matter where you are, I'm positive this webinar is going to help get you to where you want to go.
Campbell, NY (PRWEB) September 16, 2014
Even in down market, there are real estate investors nationwide that are generating big profits investing in foreclosures. Now that the Dodd-Frank Act is in place, it has become even more difficult for investors to stay afloat. Cameron's upcoming training will teach the proven methods he and thousands of his successful students have used to wholesale real estate and to continue to thrive in today's market.
Some of the topics that will be covered in this webinar are:

How to safely and legally bypass the Dodd-Frank Act
How to manage and automate an entire real estate business
How to easily find cash buyers nationwide and generate buyers lists
How to find funding for all of every wholesale real estate deal
How to get proof of funds letters that are backed by Cameron personally to use on any deal
And more!
Over the last two decades, Cameron has completely transformed his real estate business while helping hundreds upon hundreds of his students do the same. He started from scratch with next to nothing, learned the ropes of investing in several different markets, and now is one of the nation's most successful investors and entrepreneurs.
Cameron sees the opportunity in the real estate market now and wants to share his techniques and tactics so that others can also benefit from the massive profits waiting to be cashed in on.
Cameron stated, "I've been at it since 1993 full time to this day. Love it. Do it every day. Wouldn't have it any other way, and I'll tell you what, over the years I've made an absolute fortune. You know what else, I've helped an awful lot of people just like you get started in the business, and turn it into something really huge. I've also helped folks who are seasoned pros in the business take it to the next level. So no matter where you are, I'm positive this webinar is going to help get you to where you want to go."
The techniques and strategies Cameron will be teaching in this webinar will help investors of any level find and do more deals in less time, which will in return generate more revenue.
Attendees will learn how to find good foreclosure properties and how to access all that is needed to cash in on them. Because so few investors know about these opportunities, the competition is very low. All of this proves that current market is perfect to wholesale real estate, and Cameron's upcoming webinar is where investors will learn all that they need to take advantage of this opportunity.
For more information on this webinar, visit http://www.CameronsWebinars.com and register! Seats are very limited, so make sure to reserve a spot today.