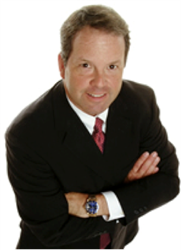 The market in Florida has made it an ideal location to invest in foreclosures.
Orlando, FL (PRWEB) March 13, 2014
As the real estate market changes and the banks increase the shadow inventory on the market, more and more real estate investors are turning their focus to wholesale real estate investing to make more money. This is why Cameron Dunlap is so excited to announce that his next event will be held in Orlando, FL on March 21st 22nd, and 23rd.
Cameron stated, "The market in Florida has made it an ideal location to invest in foreclosures. Both new investors and experienced investors can use my techniques and strategies to make more money wholesaling."
In order to make money wholesaling properties, investors need to know the most effective strategies. There are many ways to get the necessary education to be successful in the real estate business like books, audio/video training or home study courses. But by far, the most effective way to learn the business is by spending time with an experienced real estate investor and learning from him for over a 3 day period where one can focus exclusively on their business.
The process of flipping a foreclosure is complex, but if the right strategies are used, a significant profit can be made. Cameron has been investing in foreclosure properties and wholesaling deals for over two decades. He has developed his system and has it down these to a "T".
At the Vacant House and Foreclosure Summit, Cameron covers all aspects of investing in foreclosures. Some of the topics that he covers are finding vacant houses or foreclosures, locating and contacting property owners, estimating repairs and repair value, finding funding or lenders, and generating and building a list of buyers.
Not only does Cameron teach about wholesale real estate investing at these events, he also provides all of the tools, funding sources, and software needed to manage and automate a real estate business.
To learn more about the topics covered at the Vacant House and Foreclosure summit or to reserve your seat for free, visit http://www.TimeWithCam.com today.